Asian Poker Tour Executive Hits Bad Beat Jackpot in Manila Poker Room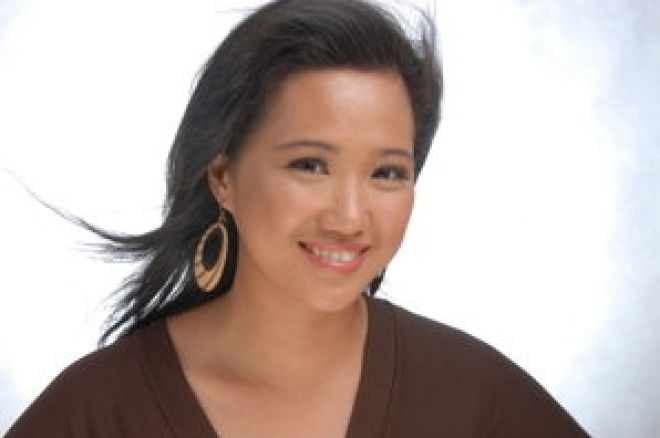 MANILA, PHILIPPINES - Asian Poker Tour executive Ging Masinda struck big on Friday night, November 6, 2009, when she hit the Bad Beat Jackpot at the Ace High poker club in Manila.
Ging was holding


in the big blind when the flop came



. She bet 120 and got a flat-call from a single player. The turn was the

, prompting her to bet 300. Once again, her opponent flat-called. The river was the
, giving her runner-runner quad fours. Ging now went all-in with her last 600 and was immediately called. Her opponent tabled


for flopped quads, winning the pot.
The distraught Ging was surprised when everyone around her started to shout and holler. Unaware of what was going on, she was told that she had hit the poker room's Bad Beat Jackpot, winning her approximately Php 94,000 (approx. US $2,000).
"I have a lot of unexpected expenses and I was thinking of how I was going to get some extra cash. All of a sudden, there it was - it just happened. I guess it pays to be a donkey sometimes," she said.
Editor's Note: For those looking to play against Ging, she can be found at all Asian Poker Tour events.