Hong Kong Game Club Finds Permanent Home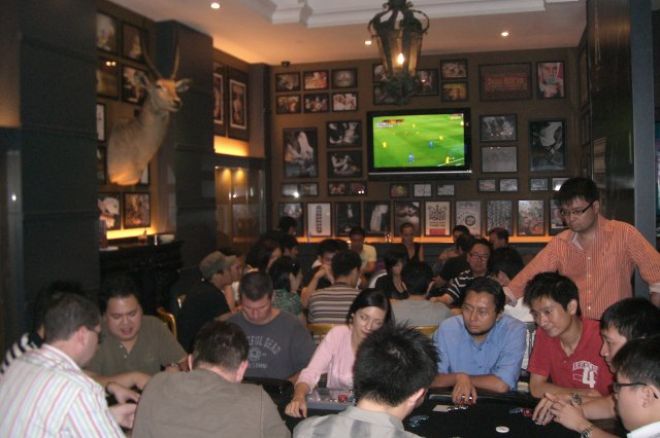 The Hong Kong Game Club (HKGC), one of the pioneers of "social poker" in Hong Kong, now has a permanent base where players can participate in poker activities daily.
The poker club, which has seen its membership of poker players double this year, is now situated on the fourth floor of the Kings Hotel in Wanchai, Hong Kong. Previously, the Club had held its events at various locations, mostly bars and restaurants, throughout Hong Kong.
The new HKGC venue, which also doubles as a lively restaurant and bar, has the capacity to handle up to two hundred players. Looking to build on its fast growth, the Club is promising bigger and more frequent tournaments in 2010.
"This year, the Club has been very much nomadic with two or three small tournaments per week, with these events being held at in different bars and restaurants in Hong Kong. Although this format was very popular, it became increasingly restrictive as our membership base and player demand grew," said Club founder Ricky Cheung. "Now that we have our own permanent base, we can be a lot more pro-active".
For more information, visit the HKGC website at http://www.hkgameclub.com/