Catch Asia PokerNews at the Metro Anniversary Special!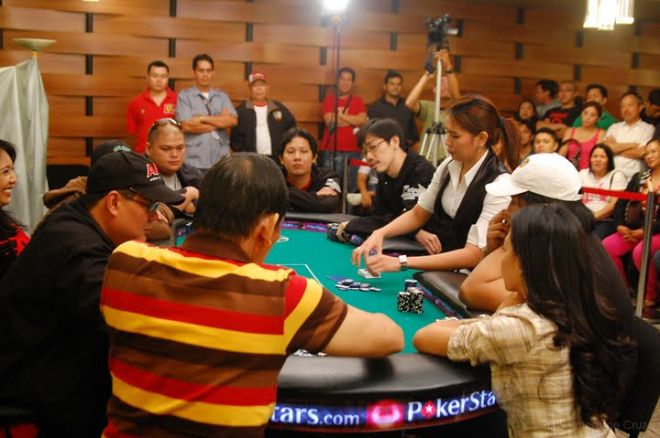 Looking to follow all the poker action from the big Metro Anniversary Special event in the Philippines? Then log on to Asia PokerNews, which will be providing live reporting and other updates straight from the tournament venue!
The Filipino Poker Tour (FPT) Metro Anniversary Special, which is expected to be one of the biggest poker tournaments in Philippine history, kicks off this coming Thursday, December 10, at the Metro Card Club in Pasig City, Philippines.
The Asia PokerNews crew will be there to give regular updates as well as post chip counts, news stories, photos, and more. To follow all of our posts, visit the Asia PokerNews live reporting page.
In addition, Asia PokerNews will be running a special promotion open to the participants of the Metro Anniversary Special. Players who get knocked out of the tournament can tell us their bust-out story to gain entry into a $500 freeroll on PokerStars!
For more information about the $500 Bust-Out Freeroll, visit the Asia PokerNews table at the venue.
Qualify on PokerStars now!
Join Asia PokerNews on Facebook and follow us on Twitter!
*Photo courtesy of Jerome Cruz