Intense Action as Only Nineteen Survive to Play in MPCC Main Event's Day 2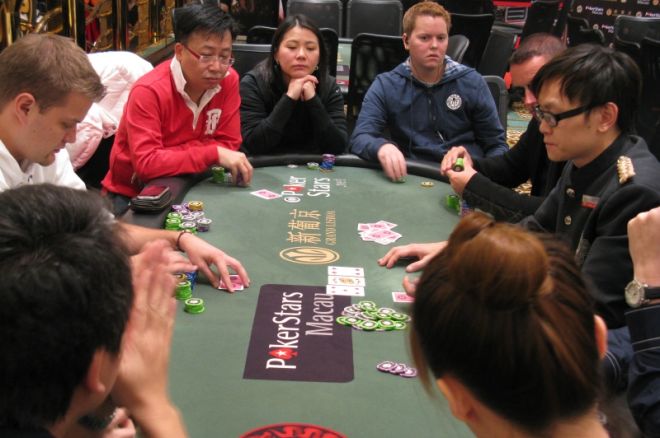 It's been fast and furious today at the Macau Poker Cup Championship (MPCC) Main Event as more than 85 percent of the field has been eliminated in just a single day of play.
The action was intense all throughout as there were plenty of all-in and double-up moments during the 14 levels of 40 minutes each that they players had to go through. In the end, only 19 are left to play tomorrow out of the original 158 that started Day 1.
There are plenty of notable players who will make their return tomorrow. Michael Chang, who is one of the more notable Chinese players in the region, is the chip leader with 364,000. Also surviving are Winfred Yu and big stack Terry Fan.
PokerStars Team Asia Pro members Bryan Huang, Tae Jun Noh, and Raymond Wu are also in the money and will be looking to make a big splash tomorrow.
The MPCC main event is the climax of the MPCC, a nine-day collection of exciting tournaments held from December 12-20, 2009 at the PokerStars Macau poker room at the Grand Lisboa Casino. Buy-in for the main event was HKD $20,000.
Start playing on PokerStars now!
Join Asia PokerNews on Facebook and follow us on Twitter!