Macau Poker Cup Championship Main Event Underway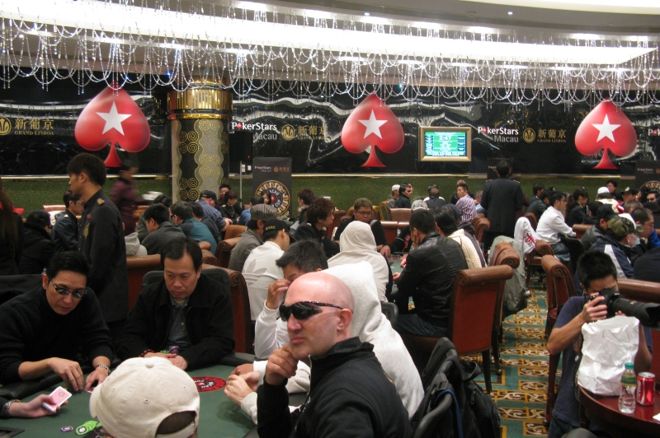 Day 1 of the highly anticipated Macau Poker Cup Championship (MPCC) main event is now underway at the Grand Lisboa Casino's PokerStars Macau poker room.
All the members of PokerStars Team Asia Pro – Celina Lin, Bryan Huang, Jonathan Lin, Raymond Wu, Tae Joon Noh, and Daniel Schreiber – are playing to try to win the coveted championship trophy and first prize.
In addition, many familiar faces are in the top-notch field. Aside from many of the best players from Hong Kong and Macau, some of the players on hand include Andrew Scott, Daniel Neilson, Julian Powell, Ira Blumenthal, Winfred Yu, and Ivan Tan. Asia Pacific Poker Tour (APPT) Cebu final table players Mark Pagsuyuin, Kevin Clark, and Terry Fan are also playing in the main event to try and get the championship that they missed out on in the Philippines.
Play will stop at about ten hours of play and then resume again tomorrow, where they will play until the winner is decided.
The MPCC main event is the climax of the MPCC, a nine-day collection of exciting tournaments held from December 12-20, 2009. Buy-in for the main event was HKD $20,000.
Start playing on PokerStars now!
Join Asia PokerNews on Facebook and follow us on Twitter!