Top Asian Pros Gather for the Macau Poker Cup Championship's Main Event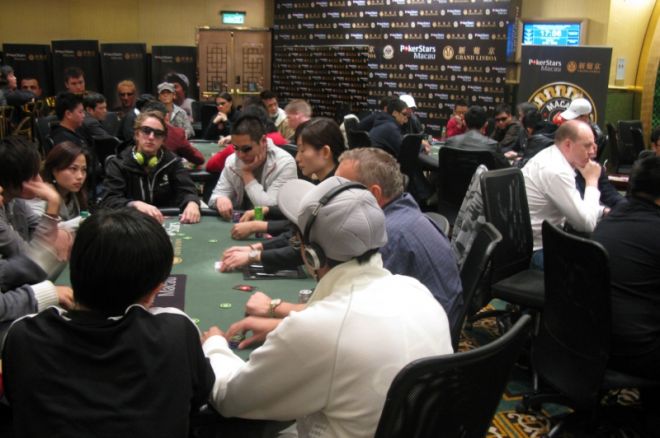 MACAU, CHINA – Poker players and enthusiasts from around Asia will be watching intently as one of the region's biggest tournaments, the Macau Poker Cup Championship (MPCC) Main Event, will take place on December 19-20 at the Grand Lisboa Casino's PokerStars Macau poker room.
Many of the top pros in Asia will be on hand to try and win first prize in this prestigious event, which features a $2 million guaranteed prize pool. Some of the names who are guaranteed to be there are Team PokerStars Asia Pros such as Bryan Huang, Tae Joon Noh, Raymond Wu, Jonathan Lin, and Daniel Schreiber.
Another highlight to watch out for will be the Tournament of Champions, a one-table battle between the ten best Macau Poker Cup (MPC) players of the year. The line-up will be composed of Noh, "Kitty" Hui-chen Kuo, Chen-an Lin, Anders Christensen, Daniel Neilson, Zhenjian Lin, Kenneth Leong, "Joe" Kin Joh Pua, "Victor" Chih Yen Chen, and the beautiful-yet-dangerous Celina Lin, the only female member of Team PokerStars Asia Pro. The tournament will take place on December 18, with the winner taking home a HKD $100,000 prize package.
The MPCC Main Event will be the climax of the MPCC, a nine-day collection of exciting tournaments that will be held from December 12-20, 2009. Buy-in for the main event is set at HKD $20,000.
Players who are looking to qualify may still join the HKD $2,200 Phase 2 MPCC Main Event satellite tournament at PokerStars Macau which will be taking place on Friday, December 18, at 6:30 pm.
For more information, please visit PokerStars Macau's official web site.
Start playing on PokerStars now!
Join Asia PokerNews on Facebook and follow us on Twitter!