Tournament of Champions Unfolds Tonight at Macau Poker Cup Championship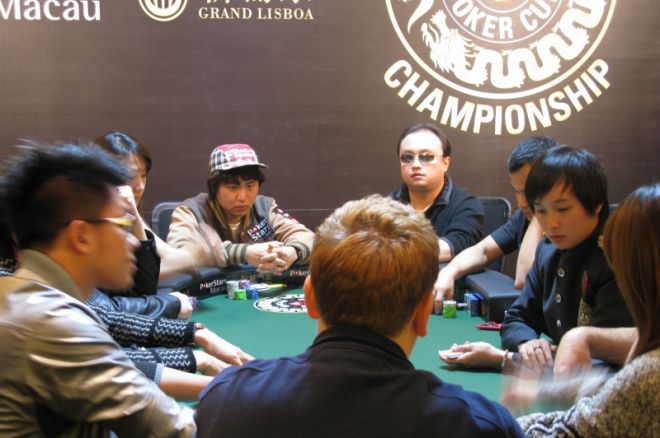 Ten of the best players during this year's Macau Poker Cup (MPC) series will duke it out tonight at 8:10 pm in the Tournament of Champions for the chance to win a big prize package.
"Kitty" Hui-chen Kuo, Chen-an Lin, Anders Christensen, Daniel Neilson, Zhenjian Lin, Kenneth Leong, "Joe" Kin Joh Pua, "Victor" Chih Yen Chen, and Team PokerStars Asia Pros Celina Lin and Tae Jun Noh will be looking to come on top in this one-table battle.
The winner receives a HKD $100,000 prize package composed of HKD $80,000 and a HKD $20,000 seat to the Macau Poker Cup Championship (MPCC) main event.
The Macau Poker Cup Championship is being held at the PokerStars Macau poker room at the Grand Lisboa Casino from December 12 to 20, 2009.
For more information, please visit PokerStars Macau's official web site.
Start playing on PokerStars now!