Bubble Breaks Four Hours into Day 2 at the Asian Poker King Tournament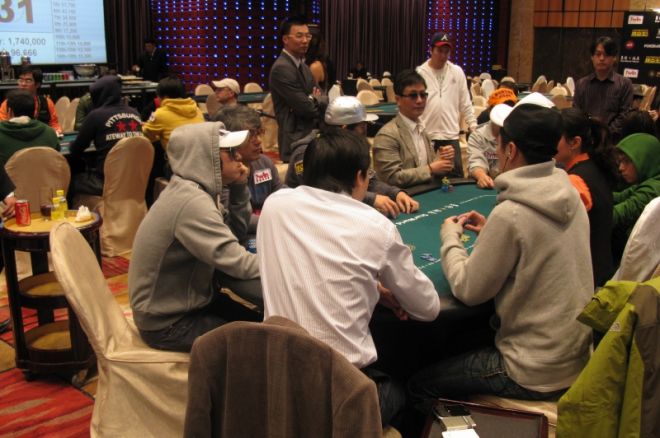 Around four hours into Day 2, the remaining players in the Poker King Club's Asian Poker King Tournament are now in the money.
Continuing the fast-paced trend that was evident all throughout Day 1 of the Asian Poker King Tournament, the remaining 49 players at the beginning of the day were quickly cut down to 18.
The bubble boy, who went all-in and showed

, was eliminated after his opponent made an unlikely straight holding


. Despite catching a jack on the turn, the board ran out 8-Q-K-J-9 to give his opponent the better hand.
The next three players to bust out will be paid HK $10,300. Everyone will still be aiming high, though, as the first prize pays out a hefty HK $284,200.
The current chip leader is still Michael Kim, who has a stack of more than 300,000.
Play will continue today until the final table of ten players is made. Stay tuned to Asia PokerNews for updates on who will make it to tomorrow's action here at the Asian Poker King Tournament!
The Poker King Club is located at the third floor of the Galaxy StarWorld Casino. For more information, click here or call +853 2899 9955.