Nicky Filart Wins Metro Cebu Cup P2 Million Guaranteed Tournament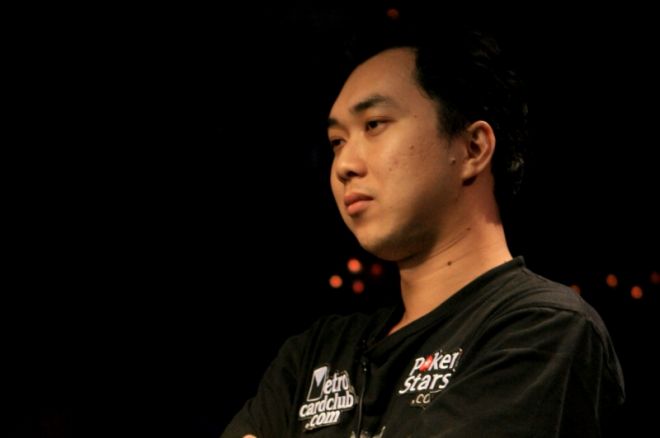 Looking to finally break out of his run of second-place finishes, Nicky Filart did just that at the recently concluded Metro Cebu Cup P2 Million Guaranteed tournament at the Metro Card Club Cebu in Mandaue City, Philippines.
Using his experience in tournament play, he outlasted a field of 143 players to win the event and take home Php 620,000. He put his stamp on the event when he went heads-up with Ian Brion and used his more than 3-1 chip advantage to wear down Brion's stack.
Finally, Brion decided to put it all on the line and pushed with

. Filart, with plenty of chips behind him, made the call with A-6 offsuit. The board did not improve Brion's hand and Filart raked in all the chips on the table.
Filart, who is a regular cash game player at the Metro Card Club in Manila as well a moderator on a local poker forum, had previously finished second in big local tournaments such as the Filipino Poker Tour (FPT) 5 tournament, the Asian Poker Tour (APT) Pot-Limit Omaha tournament in 2009, and the Metro Heads-Up Tournament.
The Metro Cebu Cup P2 Million Guaranteed tournament was held as part of the celebration of the Sinulog Festival in Cebu. Buy-in for the event was set at Php 10,000 + Php 1,000.
Here are the results and payouts from the final table:
1st – Nicky Filart (Php 620,000)
2nd – Ian Brion (Php 360,000)
3rd – Shin Suguira (Php 200,000)
4th – Albert Aguilar (Php 160,000)
5th – Ramil Tandoc (Php 120,000)
6th – JR Vasquez (Php 90,000)
7th – Jamal Alonto (Php 70,000)
8th – Martin Gonzales (Php 60,000)
9th – Jojo Tech (Php 60,000)