Pocket Aces Pays Winning Players in Mega Million Tournament after PAGCOR Intervention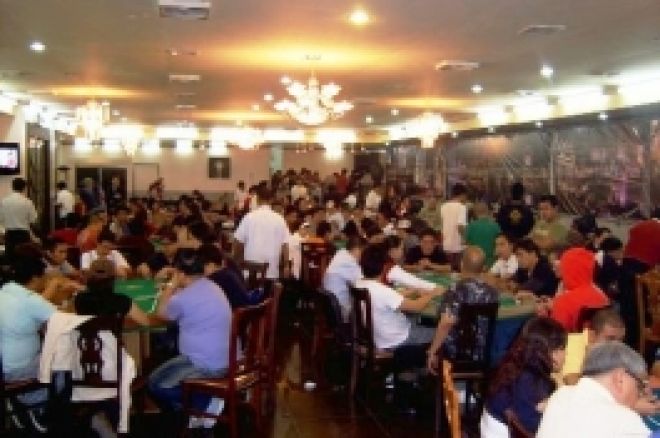 After the intervention of the Philippine Amusement and Gaming Corporation (PAGCOR), the affected players in the Pocket Aces bouncing check controversy have all been paid their winnings.
PAGCOR officials, including Poker Department Vice-President Attorney Emily Padua, were at the Pocket Aces Poker Sports Club in Manila today to act on behalf of the complaints of all unpaid players from the poker room's Mega Million tournament.
The meeting between PAGCOR officials, the poker room's owners, and affected players started at 5:00 pm today. In the end, all affected players went home happy as the poker room paid out each and every one of their winnings in cash, with PAGCOR personnel observing all throughout.
Other affected parties, such as tournament director Lloyd Fontillas, operations consultant Mico Rilloraza, and other staff members, have also had their accounts with the poker room settled.
Fontillas was the first to alert PAGCOR, contacting them during the final day of the tournament after the owners still had not shown up at the venue despite the fact that more than seventeen players had already busted out in the money.
Third-place finisher Mary Grace was happy with the turn of events. "I am so glad I finally got paid. I really needed the money because my mother is in the hospital. Thanks to PAGCOR, Ramil (Tandoc), Vic (de Guzman), Sir Lloyd and Sir Mico for taking care of us," she said.
Complaints started to surface days ago when it was discovered that all the checks issued by the poker room to all winning players, including tournament champion Ramil Tandoc, were linked to a closed account. The issue reached PAGCOR, which immediately set up a meeting at the Pocket Aces poker room to resolve the matter.
"We will conduct a full investigation on the Pocket Ace Mega Million poker tournament incident. PAGCOR will not tolerate any acts of deceit or fraud in any of its licensed poker operators," said Mike Cendana, Assistant Vice-President of the PAGCOR enforcement department.
The Pocket Aces will be temporarily closed pending a full investigation. PAGCOR is expected to issue a statement in the coming days.
Sign up for an online poker room through Asia PokerNews to get exclusive freerolls, bonuses, and promotions!