Sonny Piñon Leads Remaining Field at Pocket Aces One Million Guaranteed Tournament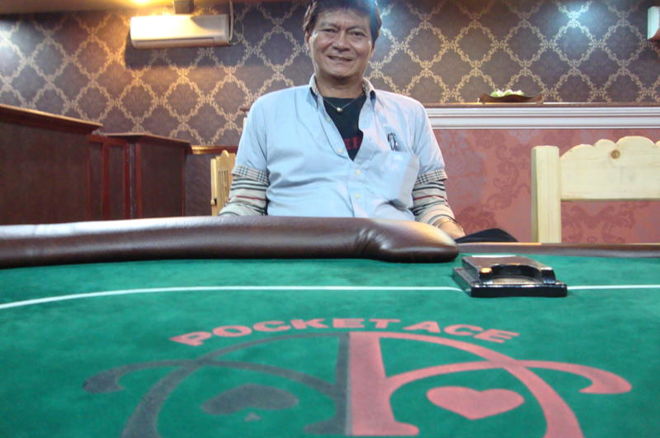 After four days of poker action, the Mega Million tournament at the Pocket Aces Poker Sports Club in Manila is down to the final 27 players.
The players, who are all in the money, will be returning today to the poker room to play until the winner is decided. They are currently being led by Sonny Piñon, a veteran player who has been playing since 2005.
"I feel good today. But I know that winning this event is 50/50. You either win or lose and that's poker," said Piñon, who has 240,000 in chips.
A total of 140 players participated in the Php 1,000,000 guaranteed tournament, which had a buy-in of only Php 5,000 + Php 500. Despite the huge overlay, the Pocket Aces poker room stood by their word and pushed through with the tournament.
"This was the hardest tournament that I had to run knowing that there would be a huge overlay. Starting with Day 1A with only 18 players, Day 1B with 34 Players, and day 1C with 88 players, for a total of 140 players," said tournament director Lloyd Fontillas.
"Although, hands down to Pocket Aces for pushing through with this tournament and sticking to there guns in order to regain the respect of the Filipino poker players and show they belong in the category of the well-respected poker rooms in the Philippines. I look forward to either playing or running the next Mega Million," he continued.
Other players who participated in the event were also impressed with the event, citing the excellent tournament structure, poker room management, and the decision to keep the guarantee despite the huge overlay as reasons why they would definitely be coming back for more.
Pocket Ace Poker Sports Club is located on MIA Road in Parañaque City, Philippines. The Mega Million is part of the soft opening of the poker room, which features cash games and regular tournaments.