The Poker Circuit Releases Details of Plugged In Schedule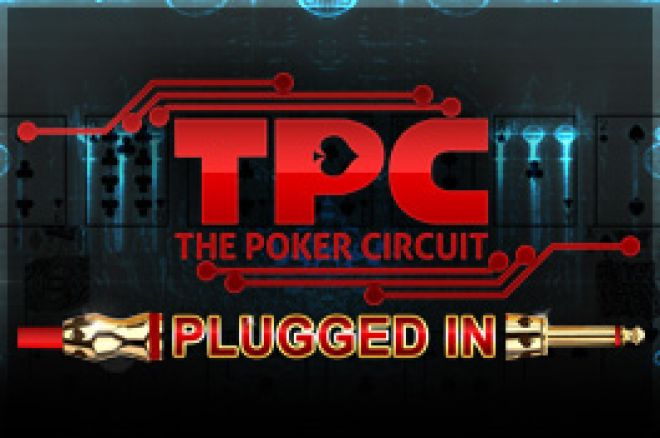 The Poker Circuit (TPC) has announced the details of the schedule for its Plugged In event at the Big Ace Liberty Club in March, with one minor change.
The starting day of the Plugged In event will now be held from March 13-17, a slight difference from the originally stated March 12-16. The decision to shift the schedule by a day was made by tournament director Lloyd Fontillas.
"After weighing all the options, we decided that it would be best for everyone if we moved the start date to March 13. That way, the players would benefit more because they would have more choices and get the chance to experience the TPC," he said.
Aside from the poker action, there will be a special VIP launching party on March 15 sponsored by Alchemy.
Players looking to satellite into the Plugged In event are in luck as there will be plenty of seats to be awarded in the weeks leading up to the event.
PilipinasPoker.com, one of the largest poker forums in the Philippines, will be holding a super satellite event to the Plugged In tournament will be held on March 6 at the Big Ace Liberty Club.
In addition, PilipinasPoker.com and Asia Poker Academy (APA) will be joining forces to sponsor a last chance super satellite to Plugged In, which will be held on March 12.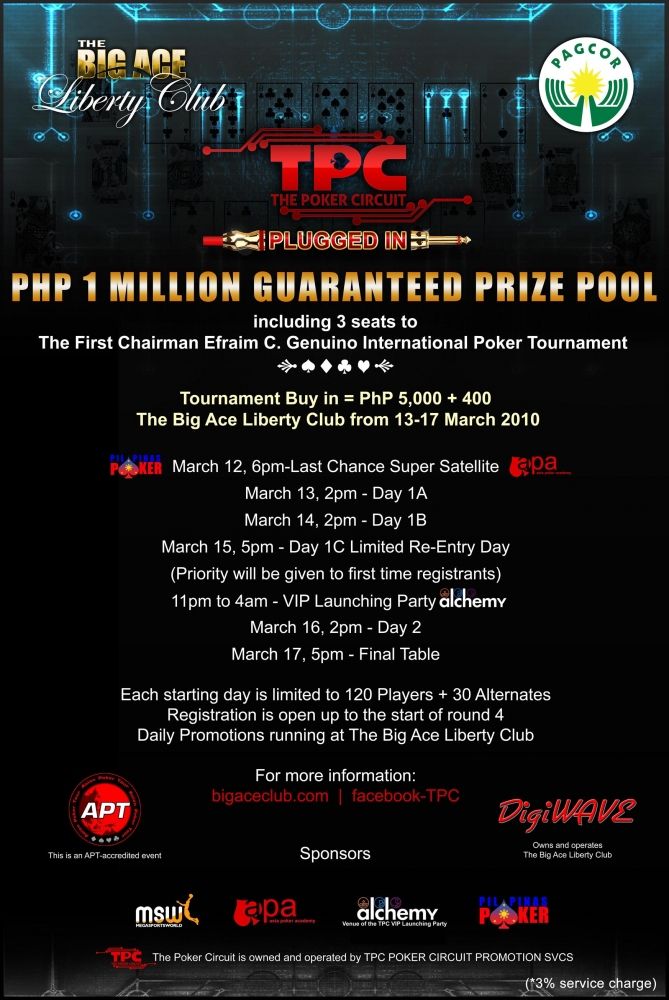 Sign up for an online poker room through Asia PokerNews to get exclusive freerolls, bonuses, and promotions!