103 Remain as Red Dragon Main Event's Day 2 Set to Begin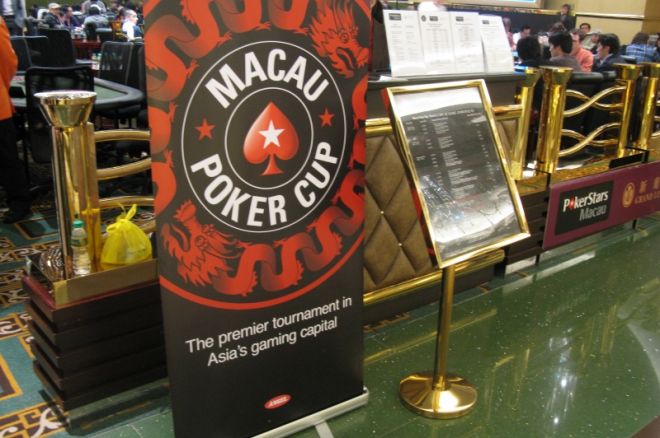 Less than an hour after the end of Day 1B, the second day of the Macau Poker Cup's (MPC) Red Dragon main event is about to get underway.
A total of 103 players from the two Day 1 flights will combine to form the Day 2 field – 43 from yesterday and 60 from today.
The survivors from tonight will play in tomorrow's Day 3, which begins just past noon here at the PokerStars Macau poker room in the Grand Lisboa Casino.
The one hour break between Day 1B and Day 2 may seem to be a big disadvantage for 1B players, especially considering those from 1A will be returning with a good night's sleep. However, many tournament days usually last from noon until late at night, so fatigue may not be as big of a factor.
In fact, some look at it as the better strategy. "Now I'm warmed up, let's go," one player exclaimed after winning a big pot.
The payouts have also been announced for the tournament, which had a total of 321 entries. 38 players will get paid, with first place winning HK $664,000. The minimum payout for in-the-money players is HK $17,800.
Here are the payouts for the top five finishers:
1st - HK $664,000
2nd - HK $458,000
3rd - HK $272,000
4th - HK $214,000
5th - HK $170,000
The Red Dragon main event will be held from March 5 to 7. Buy-in was set at HK $10,000.
For the full schedule of the March 2010 Macau Poker Cup, click here.
Start playing on PokerStars now!
Join Asia PokerNews on Facebook and follow us on Twitter!