Asia PokerNews Featured Poker Room: Venetian Macau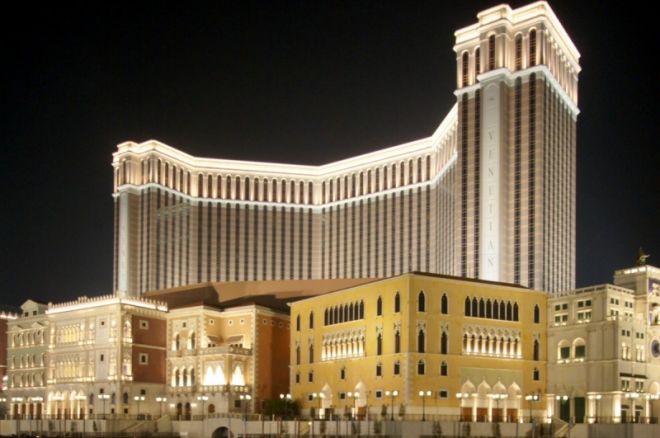 Already one of the most popular tourist locations in Asia, the Venetian Macau is banking on its recently opened poker room to help make it become a go-to place for poker players from all over the world.
The poker room, which opened on November 30, 2009, is located on the main gaming floor of the sprawling Venetian Macau complex. It offers mainly No Limit Texas Hold 'Em on its ten tables at a variation of stakes, which start from HK $10 / HK $25 and extend all the way up.
"We're quite flexible with our limits, so if anybody comes in looking for certain limits, we try our best to accommodate them," said Trevor Hammond, casino manager for the Venetian Macau.
Located within the largest gaming area in the world, the Venetian Macau's poker room is one place where players will truly be able to sit back, relax, and enjoy a game of poker. The room's large floor area makes for great spacing between each poker table – a simple touch that has made a big difference for the players.
"We've got a lot of comments from the players that they like the space between the tables," said Mr. Hammond. "At the moment, we are probably the busiest in terms of open tables every day because of the space we provide."
Another one of the poker room's main selling points is friendly service, which has always been one of its main goals.
"The players have reacted very, very well so far. They like the space, they enjoy the environment that we have here; it's a good atmosphere. All the dealers have undergone a lot of training in terms of speaking English and talking to foreign visitors," continued Mr. Hammond.
As a result, the poker room has seen the number of players grow steadily over the last few months.
"They are definitely growing. The first few weeks after we opened, we averaged around three games during regular hours. Now we are averaging about six to seven games. Every month, we've been growing more and more," said Mr. Hammond.
"There's a nice mix here of local and foreign players, and on weekends we get a lot of new players since the Venetian is a big tourist destination. So we've definitely got a very big market in terms of players."
The Venetian Macau, the largest single-structure hotel building in Asia, is located on the Cotai Strip. For more information about the Venetian Macau, visit their official web site by clicking here.
Sign up for an online poker room through Asia PokerNews to get exclusive freerolls, bonuses, and promotions!