Asia PokerNews Sits Down with Kai Paulsen: Part 1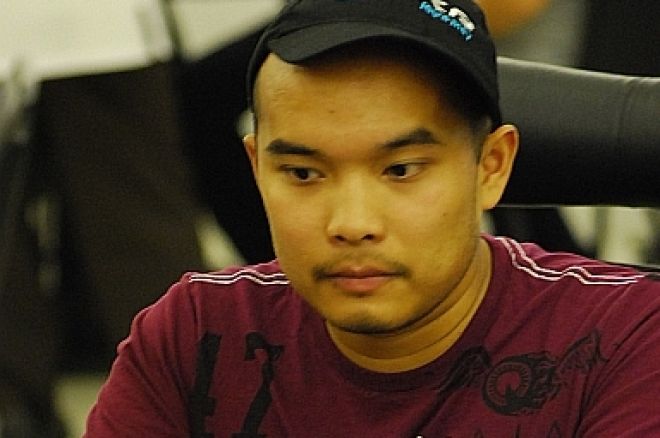 One player that you might recognize from recent tournaments in Asia, such as the last Asian Poker Tour Macau event, is Norway's Kai Paulsen.
Kai, who represents online poker room PKR in live tournaments all over the world, was recently in Manila to play in the upcoming PAGCOR Chairman's Cup.
When he found out about The Poker Circuit (TPC): Plugged In tournament through Asia PokerNews, he decided to pop in and give it a shot. Asia PokerNews caught up with Kai at the TPC tournament to get his thoughts on the Philippines and poker in general.
Hi Kai. So first off, how did you find out about this tournament?
It's funny, because I came here to Manila to play in the upcoming one million guaranteed tournament and I came here a bit earlier to hang out with some friends. Then I saw the TPC tournament online on Asia PokerNews and I thought, "Hey this looks good, I should give this a try."
Is the rest of the PKR team here as well?
No, it's just me. I was in Macau visiting some friends and I also played in some of the tournaments this past weekend.
How often do you play in Asia?
Whenever there is an APT or APPT event, really. Sometimes I go for a vacation, and if there are any tournaments around, I play in them. Big or small, it doesn't really matter.
What's a typical day for you, as a PKR pro?
When I'm back in Norway we don't have any casinos so I spend most of my time online. I wake up around 2 or 3 during the day, maybe do some workouts, hang out with friends. Then at around 7 or 8 pm, I log on to PKR, play some cash games – usually the 5-10 and 10-20 games. I play in online tournaments as the night goes on as well.
I also spend my time travelling around places like Asia and Europe representing PKR and playing in the many of the big live tournaments.
So you were born in Norway?
Actually, I was born here in Manila. Biologically I'm Filipino but when I was two years old I was adopted to Norway. So I've been living there ever since.
How often do you visit the Philippines?
It wasn't until five years ago I came back to the Philippines and I just loved the country. Since then, I've been coming back once in a while for vacation, visiting some friends and playing in poker tournaments.
Out of all the places you've been to in the Philippines, which one is your favourite so far?
Haha, it's definitely Boracay. It's a lovely island. I was there weeks ago before the Red Dragon tournament in Macau.
Check back soon for Part 2 of our interview with Kai!
Sign up for a PKR account through Asia PokerNews to get exclusive freerolls, bonuses, and promotions!