Asia PokerNews Sits Down with Kai Paulsen: Part 2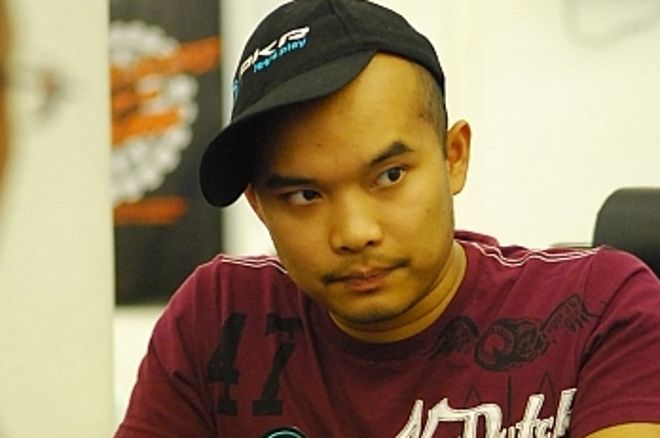 One player that you might recognize from recent tournaments in Asia, such as the last Asian Poker Tour Macau event, is Norway's Kai Paulsen.
Kai, who represents online poker room PKR in live tournaments all over the world, was recently in Manila to play in the PAGCOR Chairman's Cup.
When he found out about The Poker Circuit (TPC): Plugged In tournament through Asia PokerNews, he decided to pop in and give it a shot. Asia PokerNews caught up with Kai at the TPC tournament to get his thoughts on the Philippines and poker in general.
Here is the second part of our interview with Kai:
So how did you get started in poker?
It was just a coincidence, actually. I was studying back in Norway for civil engineering. One day I was just bored and I found some sites saying "Hey, play poker for free!"
So I just tried it out, and I had a great time. After that I played a little bit online, won a bit of money.
One day I just won a ticket to Amsterdam, my first live tournament. After that I just moved up. I got a sponsorship deal with PKR a year ago, and it's been great ever since.
Nice. So what's the biggest tournament win you've had so far?
My biggest tournament win was fifth place in the Irish Open a few years for 175,000 Euros, so that was a pretty good day.
What kind of strategy do you usually adopt in tournaments?
I don't really have a definite strategy, depends on what kind of tournament it is and what kind of players. Usually I start out pretty slow and try to get a feel first. Then I'll start raising and trying to build up my chips later on in Day 1 and also Day 2.
That's a sensible approach. So what advice would you give to all the aspiring players out there?
My advice is simply to play within your bankroll, play a lot, get a lot of experience, and feel comfortable with the stakes that you play in. Be careful with your bankroll, if you lose money, do it with money that you can afford to lose.
Of course, you should always have fun. If you have fun and get experience, the results will come.
Thanks Kai!
Sign up for a PKR account through Asia PokerNews to get exclusive freerolls, bonuses, and promotions!