Mann Takes Over CEO Post at Asian Poker Tour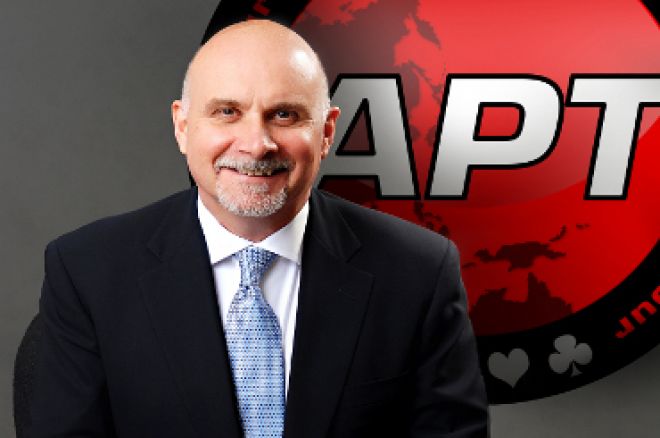 The Asian Poker Tour (APT) has announced that it has officially named Mr. Jeff Mann as Chief Executive Officer (CEO) of the Asian Poker Tour (APT).
Making the announcement, Mr. Kan Tang, Group Managing Director of AsianLogic Ltd., the Tour's parent company, said that after two years of development, the APT was now embarking on its next phase of growth.
"As marketing director of AsianLogic, Jeff has been involved with the APT since its inception and in recent months even more involved as the tour's acting COO. With Jeff's past experience of introducing and developing major international events in Asia that not only last but become stronger year-on-year, we are excited at some of the new initiatives now being planned for the Asian Poker Tour," said Mr. Tang.
Last year, the APT staged two major international events in the region. The first was the 2009 APT Philippines. The main event attracted 263 players from 38 countries and offered a prize pool of US $635,500.
The 2009 APT Macau, meanwhile, was a twelve-day festival of poker consisting of a main event and fifteen side events. The main event had a buy in of US $4,300 and a prize pool of US $1,264,880. In all, the entire event offered a total prize pool of US $1,738,010 and attracted a total of 1,284 player entries.
This year, the APT is looking to expand with even more events around Asia. "APT events are tremendously popular, attracting some of the top poker players from all over the globe. We are looking to add to the number of events we stage in Asia and we'll shortly be announcing information about our 2010 tour and plans for 2011," said Mr. Mann.
Sign up for an online poker room through Asia PokerNews to get exclusive freerolls, bonuses, and promotions!