Resorts World Manila Set for its Inaugural Poker Tournament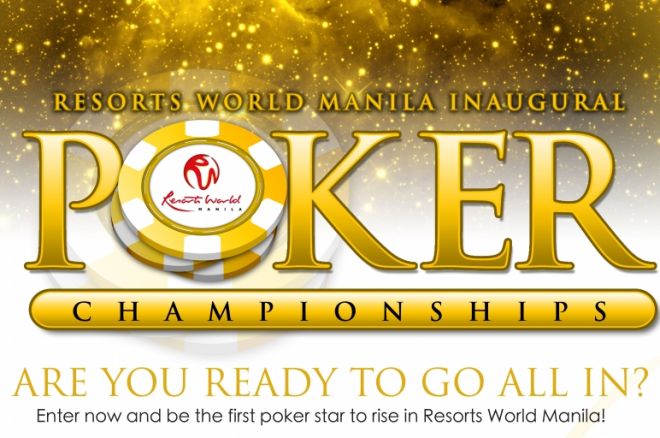 With just over two weeks remaining until the event, the Resorts World Manila (RWM) casino is going full speed ahead with its first-ever poker tournament – the Resorts World Manila Inaugural Poker Championships.
Scheduled to take place from April 16 to 19, 2010, the RWM Inaugural Poker Championships will feature a Php 2,000,000 guaranteed prize pool. Buy-in for the event is set at Php 10,000 + Php 1,000.
As an incentive for players, RWM has also decided to add more bonuses for those who make the final table. The winner and runner-up of the tournament will both receive complimentary overnight stays at the six-star Maxims Hotel in the RWM complex.
In addition, all other players who make the final table will receive Php 3,000 food and beverage vouchers redeemable at RWM.
"We care a lot about our players and giving all the finalists extra prizes aside from the cash that they win is just one of our ways of showing it," said Hakan Dagtas, Assistant Vice-President for casino table games at RWM.
For players looking to win their way into the event, there will be a Super Satellite tournament held at the RWM poker room. The one re-buy, one add-on Super Satellite will be held on April 15 and will have a Php 500 buy-in.
The RWM Inaugural Poker Championships is an Asian Poker Tour (APT) accredited event.
Here is the promo poster for the event: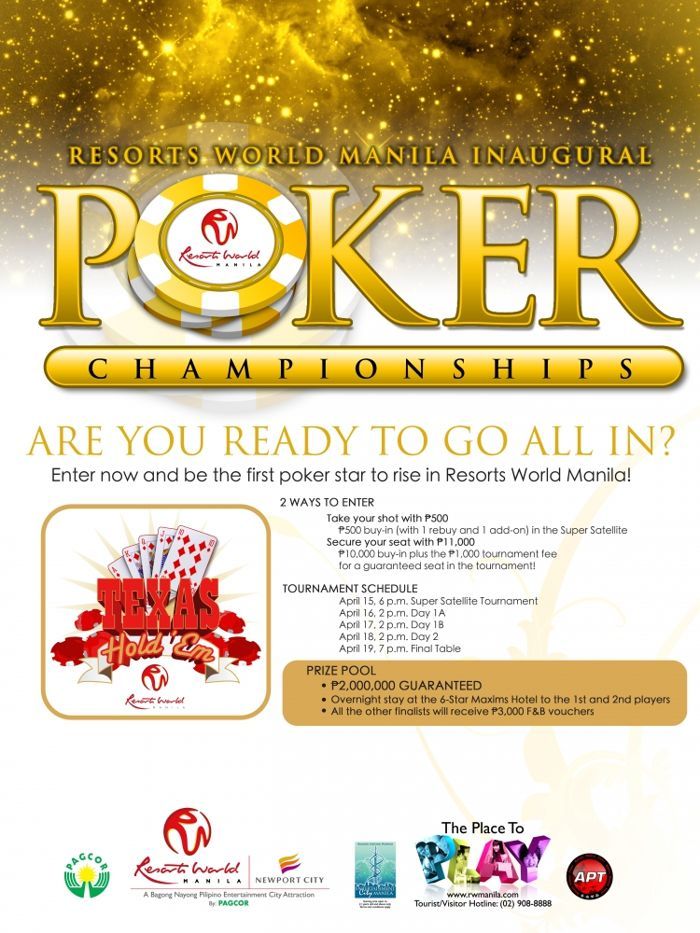 Sign up for an online poker room through Asia PokerNews to get exclusive freerolls, bonuses, and promotions!