Asia PokerNews Featured Poker Room: The Big Ace Liberty Club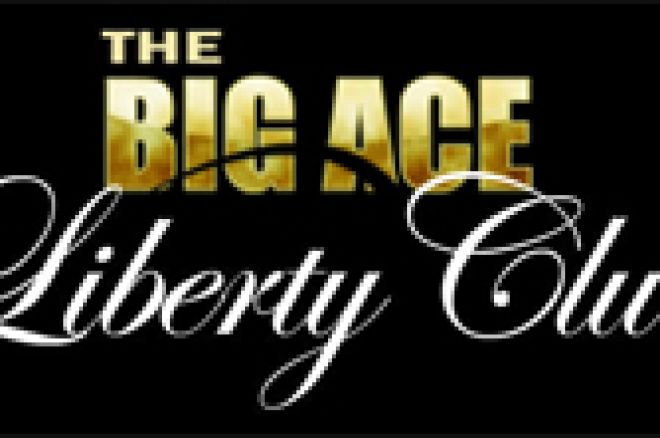 One of the best, up-and-coming poker rooms in the Philippines is the Big Ace Liberty Club in Mandaluyong City, which has seen its following increase steadily over the last year.
The Big Ace club, which was the site of The Poker Circuit's Plugged In tournament in mid-March, first opened in the last week of May 2009. It is located within the spacious Liberty Center on Shaw Boulevard in Mandaluyong City, a complex that features a variety of restaurants as well as a large warehouse club.
The room is equipped with a total of fifteen poker tables. Eight of those tables are located in the main room, which is regularly used for the poker room's cash games, with two more reserved for VIPs. Meanwhile, the other five tables can be found in the secondary room, which is reserved primarily for weekend tournaments.
With its friendly staff and relaxing atmosphere, the room has become a favourite for many players who have had the chance to play there. "We claim to be the friendliest poker room in the Philippines," said operations manager Odeck Go. "The staff members are carefully screened, well trained, and very professional."
Players also have plenty of other incentives to regularly visit the poker room. "For our cash games, we have a high hand promo where you can win up to Php 25,000 every Sunday. We have top ten qualifiers daily and then they play for the big prize at the end of every week," said Mr. Go. "We also have a bad beat jackpot, which is at over Php 500,000 at the moment."
"The Big Ace is also holding a Php 300,000 guaranteed freeroll for its members," added general manager Patricia Seo. "If you have accumulated 120 points before the end of April, you automatically qualify for the freeroll."
The last major tournament held at the Big Ace Liberty Club was The Poker Circuit: Plugged In. The event, which was held from March 13-17, 2010, was a Php 1,000,000 guaranteed tournament. The winner was Mark Pagsuyuin, who outlasted a field of 173 players to take the title.
For more information on the Big Ace Liberty Club, visit their website by clicking here.
Sign up for an online poker room through Asia PokerNews to get exclusive freerolls, bonuses, and promotions!