Final Table set for Asian Poker King Tournament Main Event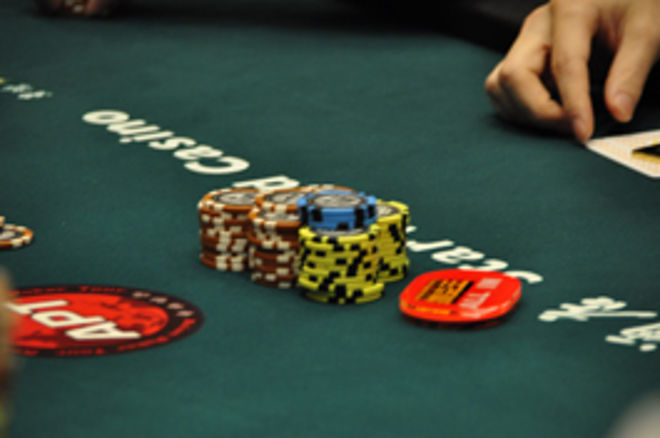 After more than 18 levels of play, the last ten players for the final table of the Asian Poker King Tournament Main Event has been set. The ten players will come back tomorrow at 4:00 pm to battle it out for the top prize of HK$ 553,600. They will be lead by Samuel Sin Cheung Luk who has 432,000 in chips.
The final table bubble was the last lady in the tournament who went by the name Maggie from China. Pre-flop, Maggie moved her short stack all in and got a call from Elton Tsang. Maggie showed


while Elton had the upper hand with


. The board paired a nine and nothing else to give us the Final Table for the Asian Poker King Tournament Main Event.
Final Table Seating and Chips Count:
Seat 1: Renaud Brice (137,000)
Seat 2: Kuok Uki Cheong (88,000)
Seat 3: Jose De Capo (352,000)
Seat 4: John Hoang (345,000)
Seat 5: Ryan Kim (120,000)
Seat 6: Samuel Sin Cheung Luk (423,000)
Seat 7: Sae Jin Lee (303,000)
Seat 8: Fred Leung (245,000)
Seat 9: Wu Hong Cheng (16,000)
Seat 10: Elton Tsang (292,000)
The day's schedule also included the HK$ 3,000 Six-Handed Event that attracted 38 players. Man Kit Tam was able to work his way up from being the shortest stack at one point in the tournament. He took home the top prize of HK$ 42,400 for this tournament.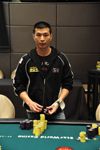 The Asian Poker King Tournament Main Event featured a HK$ 1,000,000 Guaranteed Prize Pool which was smashed as 233 players signed up for the event and brought it up to HK$ 1,730,025.
Before the final table, there will be a HK$ 1,100 Shootout Event at 2:00 pm to warm up the atmosphere here in the Ballroom of the Level 8 Ballroom of the StarWorld Hotel and Casino.
Sign up for an online poker room through Asia PokerNews to get exclusive freerolls, bonuses, and promotions!
Join Asia PokerNews on Facebook and follow us on Twitter!