APPT Macau Kicks Off with Press Conference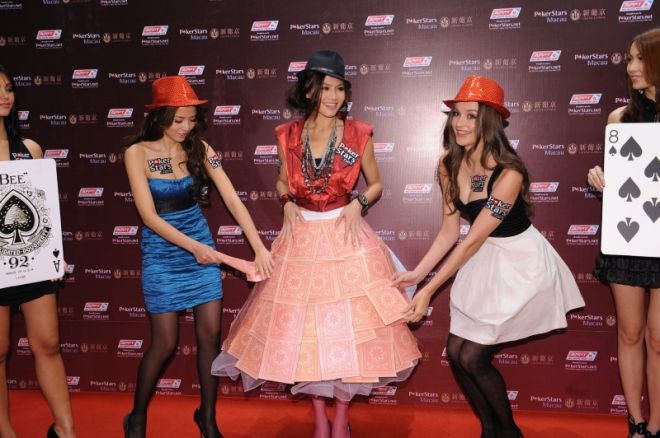 (May 17, 2010, Hong Kong) PokerStars Macau Grand Lisboa Casino is Asia's largest poker room and Pokerstars Macau is the organizer of the annual PokerStars.net Asia Pacific Poker Tour (APPT) Macau Spring Festival of Poker. The event is the most anticipated poker tournament each year, attracting many players from the Asia Pacific region.
This year, the fourth season of the Macau Asia Pacific Poker Tour is expected to be the region's biggest ever poker event, gathering top-notch players from all around the world and setting new records for the number of participants and prizes.
Today, PokerStars Macau poker room organized the "Poker Tour Macau Asia Cup 2010 Press Conference." PokerStars Global Poker Tours Operations Manager Mr. Danny McDonagh was invited to grace the opening ceremony of the APPT, alongside SJM Business Director Mr. Ye Zeyuan and the new vice president of gaming and entertainment Lisboa Manager Ms. Hong Xiao Hui.
Three gorgeous beauties, celebrity Chrissie Chow and Taiwan's top models Tia Li and Larisa cheered the professional players on as they played the opening game.
At the end of the event, Pokerstars Macau, SJM, representatives from the new Grand Lisboa, Chrissie, Tia and Larisa proposed a toast to celebrate the event kick off, wishing the event and all participants well, and for the Asia Pacific Poker Tour Macau to set a new record once again!
Start playing on PokerStars now!