APT Philippines 2010 Schedule Announced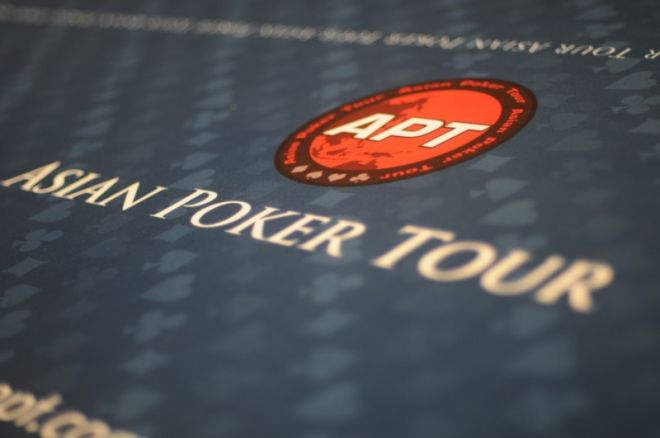 The Asian Poker Tour (APT) has released the full schedule of its upcoming APT Philippines 2010 to coincide with the debut of its new-look website.
The week-long APT Philippines 2010 will consist of eight different side events to compliment the main event, including high rollers, Pot-Limit Omaha, shootout, and head hunter tournaments.
Also on the schedule is the APT's very own Greed event, a Deal or No Deal style tournament where one player has the chance to take home the entire prize pool.
APT Philippines 2010 will be held from August 23 to 29 at the Resorts World Manila complex in Manila, Philippines. Buy-in is set at approximately US $2,500 + US $200. Last year's main event in Manila was won by local poker pro Neil Arce, who was awarded US $185,000 for finishing first.
The release of the full schedule coincides with the launching of the redesigned APT website, which is expected to be an aesthetic improvement while also making navigation of the site more user-friendly.
"We are very excited for APT Philippines 2010. It's going to be held in the luxurious Resorts World Manila, which is a great venue for a poker tournament," said Jeff Mann, CEO of the APT. "We've also updated our website, so be sure to check it out today."
For more information, visit the APT's official web site by clicking here. For the full schedule of APT Philippines 2010, click here.
Sign up for an online poker room through Asia PokerNews to get exclusive freerolls, bonuses, and promotions!