Resorts World Manila Ready for Sunday's Satellite Series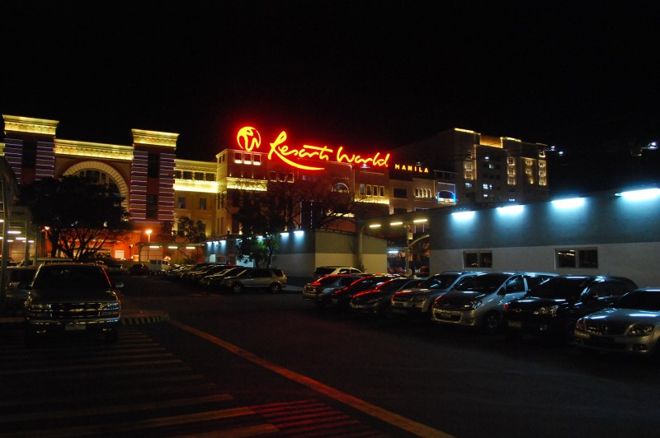 Players will get their first crack at winning a seat to the APT Philippines 2010 main event when Resorts World Manila holds its Php 500,000 guaranteed RWM Satellite Series this Sunday.
A big turnout is expected for the event, which is slated to be the first step in the build-up towards the big APT Philippines 2010 tournament at Resorts World Manila in August.
The RWM Satellite Series tournament will take place at 2:00 pm on Sunday with a guaranteed prize pool of Php 500,000 up for grabs. Included in that big guarantee is a seat to the APT Philippines main event worth US $2,700. Buy-in is set at Php 5,000 + Php 500.
To celebrate the start of its satellites to the APT main event, Resorts World Manila also announced that Php 25/50 cash games will be available to all players on Sunday.
The minimum cash game stakes at the Resorts World Manila poker room are typically Php 50/100.
Eighteen winners will be receiving cash prizes, with the winner of the tournament receiving an APT Philippines 2010 main event seat and at least Php 40,000 in cash.
In addition, players who finish second all the way to fifth will be awarded seats to the final event of the Satellite Series.
The final event, entitled the RWM Satellite Series Finale, will take place on August 21 at RWM for a buy-in of Php 10,000 + Php 1,000.
APT Philippines 2010 will be held from August 23 to 29 at the Resorts World Manila complex in Manila, Philippines. Buy-in is set at approximately US $2,500 + US $200.
Last year's main event in Manila was won by local poker pro Neil Arce, who was awarded US $185,000 for finishing first.
For more information about the RWM Satellite Series, click here.
Sign up for an online poker room through Asia PokerNews to get exclusive freerolls, bonuses, and promotions!