The Poker Circuit's Motherboard Now at Php 2.5 Million Guaranteed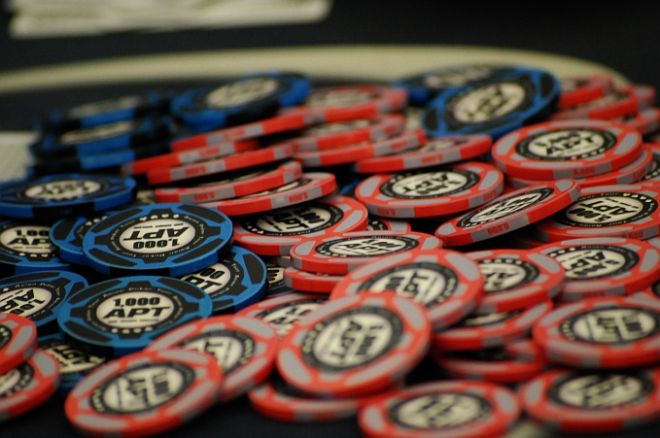 The Poker Circuit (TPC) Motherboard is now at a guaranteed prize pool of Php 2,500,000 after the addition of two more Philippine poker rooms.
TPC founder Lloyd Fontillas recently announced that All-In Poker Sports Club in Cebu and The Midas Touch in Pasig City both recently signed on to become a part of the innovative tournament series, which will be culminating in a final event at APT Philippines 2010 with main event seats at stake.
"We now have a total of three poker rooms holding TPC Motherboard legs after All-In and Midas Touch officially signed on," he said. "The prize pool, which grows as more poker rooms become part of the Motherboard, is now at 2.5 million."
All-In Poker Sports Club's leg will be held from July 29 to August 1 at its poker room inside the Waterfront Hotel in Cebu. The club's contribution will be Php 1,000,000, which, according to the TPC Motherboard's mechanics, means that it will be sending a minimum of eighteen players to the Motherboard's finals during APT Philippines 2010.
According to the APT's website, "…for every Php 500,000 prize pool reached by a poker room, nine players will be in the money and will qualify for the TPC Motherboard Finals on the opening day of APT Philippines 2010."
One week after, the TPC Motherboard moves to Metro Manila for the second leg, which will be held at Poker Royale in Pasay City from August 6 to 9. Poker Royale will also be contributing Php 1,000,000 to the event, which equals at least another eighteen players to the finals.
Finally, the TPC Motherboard's third official leg will take place the next weekend at The Midas Touch in Pasig City from August 13 to 16. The Midas Touch is contributing Php 500,000, good for at least nine players moving on to the Motherboard's finals.
Buy-in for each TPC Motherboard event is set at Php 5,000 + Php 400. With the prize pool now at Php 2,500,000, at least ten seats to the APT Philippines 2010 main event will be given away at the TPC Motherboard's finals on August 23 at Resorts World Manila.
APT Philippines 2010 will be held from August 23 to 29 at the Resorts World Manila complex in Manila, Philippines. Buy-in is set at approximately US $2,500 + US $200.
For more information about the TPC Motherboard, click here.
Sign up for an online poker room through Asia PokerNews to get exclusive freerolls, bonuses, and promotions!