Metro Card Club's Php 1.5 Million Guaranteed Kicks Off Today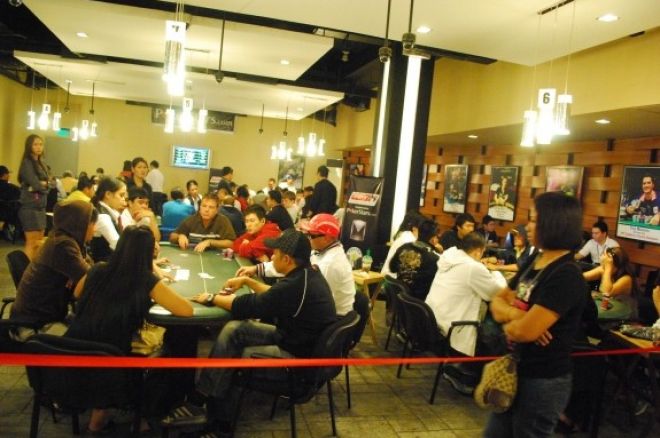 The Metro Card Club will be holding a special Php 1.5 million guaranteed tournament starting today, with a combination of cash andAsian Poker Tour seats up for grabs.
Officially announced less than two weeks ago, the event will have Php 1 million in cash and four seats to the upcoming APT Philippines 2010 main event included in the prize pool. Buy-in for the tournament is set at Php 3,000.
The Php 1.5 million guaranteed tournament will take place from Thursday, August 12, until Monday, August 16, with a total of three starting days. Each day will start at 3:00 pm in the afternoon.
According to the card room, players will start with stacks of 10,000 chips. Blind levels will increase every thirty minutes, with each starting day slated to run for a total of eight hours.
The last major tournament held at the card room was the Filipino Poker Tour's Php 5 Million Guaranteed. Local player Johnny Tan outlasted a field of 658 players to take home the Php 2,000,000 first prize.
Each APT Philippines 2010 main event seat is worth approximately US $2,700. APT Philippines 2010 will be held from August 23 to 29 at theResorts World Manila complex in Manila, Philippines.
The defending APT Philippines champion is none other than the Metro Card Club's Neil Arce, who won US $185,000 for finishing first in last year's event.
The Metro Card Club is located at the Metrowalk complex in Pasig City, Philippines. For more information, visit their website by clicking here.
Sign up for an online poker room through Asia PokerNews to get exclusive freerolls, bonuses, and promotions!