Nothing But Positives for the Gaming Industry in Macau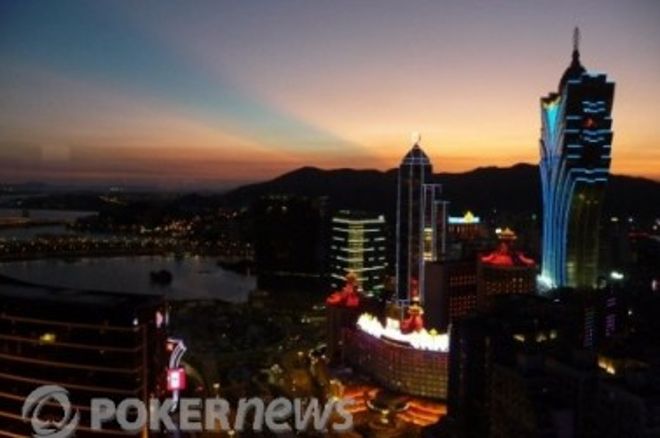 It looks like Macau may be inching even closer to Las Vegas' status as the world's top gambling location after strong results over the last year. Here's the latest business news from Asia's gaming capital.
Macau Gaming Industry on the Upswing
Gaming revenue in Macau jumped 70 percent in July 2010 compared to the same month last year, and July's take was also 20 percent higher than in June. After a slump while international gamblers were distracted by the World Cup, they hit the tables and slots in earnest after the final matches ended.
Industry analysts David Katz and Stephen Shulstein said the results were better than expected. They also said they thought that Macau gaming revenue will probably be strong throughout 2010 even though the Chinese economy has been cooling slightly.
Bloomberg gave a rundown of the stock performances of companies with major investments in the Macau gaming industry at the beginning of August and reported growth all around.
Although U.S.-based casino operators are thrilled by the booming Macanese (Macau) market, the State Department is less excited. In its Country Reports on Terrorism 2009, published last week, the State Department wrote, "Macau's position as a major international gambling center makes it a potential site for money laundering and terrorist financing activities. The report added that, "Macau authorities have taken steps to improve compliance with suspicious transactions reporting requirements ... but the threshold reporting limits remain well above international norms," and the territory "does not have reporting requirements for cross-border currency movements."
Wynn Doubles Properties in Macau, Also Doubles 2Q Profits
Wynn Resorts Ltd. reported that its second-quarter profits doubled from last year's thanks to the opening of a second casino in Macau. Wynn's net income increased from $25.5 million to $52.4 million. The company points to Encore Macau's opening in April as a major source of the additional funds. Steve Wynn, the company's namesake and CEO, said that Encore's "high-end pits" attracted more than their "fair share" of profitable whales.
"Prior to the opening of Encore, we had 8.5 percent of the equipment and 13 of the revenues from the market," he explained. "Now, we have 10 percent of the equipment and 16 to 17 percent of the revenue. We are on our way to the best year in this company's history." Wynn also told shareholders that the company plans to build a third resort on the Cotai Strip. Although he may have been motivated as much by his very public disagreement with the democratic presidential administration as by the success of his properties in Macau, Wynn announced earlier in the year that he was considering moving company headquarters from Las Vegas to Macau.
Read about the Wynn's second-quarter numbers for yourself here and here.
Sands a Success in Macau
The Las Vegas Sands Corp. reported a second-quarter loss of $4.7 million, but that was a huge gain considering the company lost $222.2 million during the same period last year. Total revenue climbed from $1.06 billion in 2009 to $1.59 billion. The 51 percent jump in revenue was largely attributed to the raging success of the Sands' properties in Macau and its new casino complex in Singapore.
Although subsidiary Sands China had a good year, including a successful $2.5 billion debut on the Hong Kong stock exchange, Las Vegas Sands CEO Sheldon Adelson fired Sands China CEO Steven Jacobsen at the end of his yearlong term in July. Jacobsen was replaced by former Disney executive Wing Chao.
Click to learn more about theSands finances and CEO drama.
MGM Looking to Expand Macau Operations
MGM Resorts International has been suffering under the weight of its $8.5 billion CityCenter project, which opened in Las Vegas in December 2009. The development's operating losses are taking a toll on the company's finances and is the primary cause of MGM's $883 million net loss in the second quarter of 2010. That was a drop of about $2 per share.
The only positive thing that MGM could announce in its quarterly report was a jump in the profitability of its half stake in the MGM Grand Macau. In the second quarter of 2009, the hotel-casino lost $8 million, but it brought in $40 million in income during the same period in 2010.
The president of MGM Macau, Grant Bowie, said on Friday that the company is looking to expand its presence in the area and is on the hunt for a parcel of land in the booming Cotai Strip. "We have made it clear we want to grow in Macau," Bowie said. "We are working with the goverment," to make that happen. There are rumors that an offering of MGM stock on the Hong Kong stock exchange may be tied to receiving a land concession on the Strip, something MGM requested in 2007.
Harrah's Missed the Boat
In an interview with Bloomberg last week, Gary Loveman, CEO of Harrah's Entertainment Inc., said that his biggest mistake as CEO was his 2006 decision not to bid on a $900 million gambling license in Macau. A year later, Harrah's bought a golf course there to try to get the brand name somewhere on the island, but it was too late to secure one of only six gambling licenses. "Big mistake," Loveman said. "I was wrong, I was really wrong."
(Article source: PokerNews.com)
Sign up for an online poker room through Asia PokerNews to get exclusive freerolls, bonuses, and promotions!
Join Asia PokerNews on Facebook and follow us on Twitter!