Two Legs to Go for The Poker Circuit's Motherboard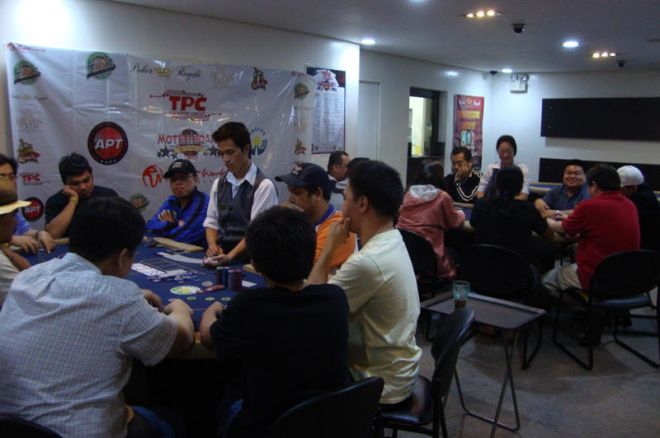 The Poker Circuit's Php 3 million guaranteed TPC Motherboard series is down to its last two events after its recently-concluded Poker Royale leg.
A total of 130 entries registered for the four-day leg, which saw a total of eighteen players advance to the TPC Motherboard finals at APT Philippines 2010.
Leading the way from that batch is Michael De Leon, who currently holds a stack of 342,000 in chips. He and the seventeen other players from the TPC's second leg will merge with the finalists from the other three legs to form the field for the TPC Motherboard finals, which will be held on August 23 at 1:00 pm at Resorts World Manila.
Two more TPC Motherboard qualifying legs are scheduled to take place before the finals: The Midas Touch in Pasig City (August 13 to 16), and Kings Poker Sports Club in Pampanga (August 19 to 22).
Buy-in for each TPC Motherboard event is set at Php 5,000 + Php 400. With the prize pool at Php 3,000,000, it looks like at least twelve seats to the APT Philippines 2010 main event will be given away in the finals.
APT Philippines 2010 will be held from August 23 to 29 at theResorts World Manila complex in Manila, Philippines. Buy-in is set at approximately US $2,500 + US $200.
Sign up for an online poker room through Asia PokerNews to get exclusive freerolls, bonuses, and promotions!