Tony G Considering Legal Action Against Alderney Gambling Control Commission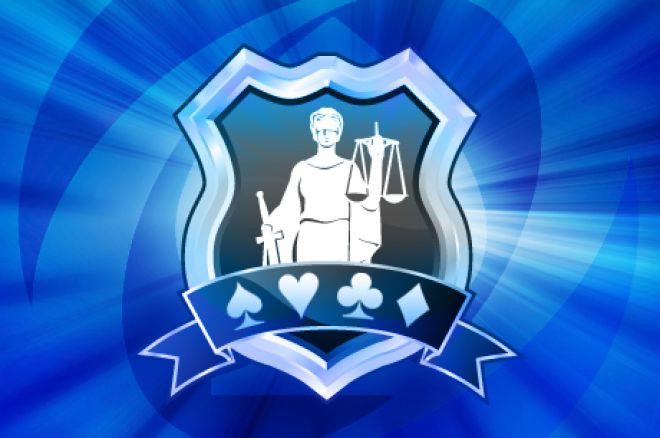 On Tuesday, Antanas "Tony G" Guoga, primary shareholder of PokerNews, announced his intention to pursue legal action against the Alderney Gambling Control Commission (AGCC). Guoga claims the commission was negligent in the handling of the Full Tilt Poker (FTP) situation, failed to exhibit due diligence for their licensees and should be held responsible.
The legal action being considered hinges on the fact that the AGCC knew there was a problem involving player funds prior to the Black Friday indictments, were negligent in their handling of the situation; and therefore, ought to be held responsible.
The AGCC was established in 2000 and is "independent and non-political, and regulates gambling on behalf of the States of Alderney. Consisting of the Chairman and three members, it includes people with international experience in the fields of gaming, regulation and licensing. The single most important policy of the Commission is to provide a regulatory environment that meets the highest international standards and thereby both protects the reputation of Alderney and attracts 'world-class' operations."
According to the AGCC, its mission is "to ensure and maintain the integrity of the electronic gambling industry in Alderney." And its objectives include ensuring that "all electronic gambling on Alderney is conducted honestly and fairly, the funding, management and operation of electronic gambling on Alderney remains free from criminal influence, and electronic gambling is regulated and monitored so as to protect the interests of licensees' customers as well as the young and vulnerable."
"We believe they knew about it a long time ago," Guoga said in regard to the AGCC, "That security for the players' money was not there, they hid this fact together with their auditors for years, benefiting in return. We raised it with them and they knew then and there."
Jon Sykes, CEO of Vont Limited confirmed that "The security statement for the players' money was not there, this was raised with them, and they knew that FTP was in breach of regulations back in December 2010."
Not having a designated clause in FTP's Terms & Conditions was against AGCC regulations, a fact Tony G and company claim the AGCC ignored for many months, constituting negligence.
FTP did add a statement, regarding player funds, to its site around the end of February or beginning of March 2011, stating they were not segregated: "Customer funds are not segregated from company funds, but it is the intention of Filco Ltd to meet its liabilities as they fall due."
Guoga said: "Surely such a breach of the regulations for such a long period prior to the omission being highlighted to the AGCC by Sykes in late 2010 must have initiated a full review of the operator and its financial position by that stage, which then begs the question, how long did they know about the precarious financial position before they finally pulled the plug following the DOJ indictments? We want to prove that they have responsibility, we are coming after them."
As Sykes contends:
"It appears likely that this statement was added to the site as a result of my contact and the Commission's subsequent investigations. Obviously, before the issues with the indictments this was perceived to be more of a minor clerical issue for the Alderney Regulators and FTP but now I wonder if there was more to it."
Sykes and Vont Limited will manage the claim and are currently in discussions with legal advisers. In addition, it is expected that a channel will be opened for players to join the complaint and submit information regarding their balances, though such specifics have not yet been determined.
Stay up to date on all the latest news by following us on Twitter and liking us on Facebook.