No Tax on Heinz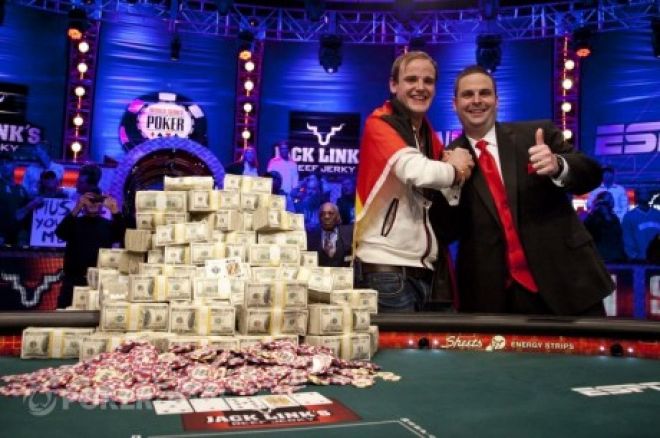 Pius Heinz collected $8.7 million for winning the World Series of Poker Main Event last week. How much of that will be taxed by his native country of Germany? None, according to Russ Fox of Clayton Financial and Tax.
CNBC sports analyst Darren Rovell tweeted a story by Fox that breaks down the tax situation for each of the 2011 November Niners. Fox says that Heinz benefits from the U.S.-Germany Tax Treaty, under which gambling income earned is "exempt from U.S. taxation." And, since Germany considers gambling to be a use of after-tax money, Heinz will keep all of his $8,715,638 in winnings.
Not a bad deal, considering 2008 champ Peter Eastgate handed over a reported 73 percent of his winnings to his native Denmark. Of his $9.1 million score, Eastgate took home less than $3 million.
A chart by Fox shows that $5.4 million of the $28.2 million awarded at the 2011 Main Event final table is considered taxable income. That's a total tax bite of 18.91 percent. Last year, the total tax bite at the final table was nearly 43 percent, but Fox notes that every player at the 2010 final table was subject to taxation.