Phil Ivey Returns to Poker at 2011 PokerStars.net Asia Pacific Poker Tour Macau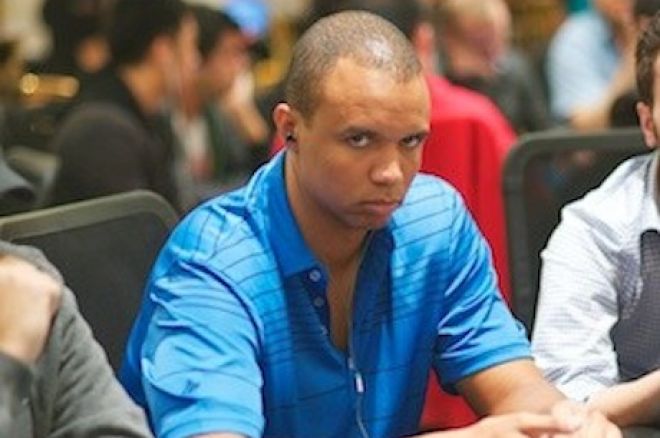 It's been awhile since Phil Ivey has graced the poker world with his presence on the felt. In April, when the doom of Black Friday fell upon us, Ivey disappeared from play. In May, Ivey issued a statement saying that he was suing Tiltware, the software and marketing company for Full Tilt Poker, and boycotting the World Series of Poker. The suit was eventually dropped, but Ivey did follow through with his boycott of the WSOP by not playing a single event.
Recently, there were rumors swirling that Ivey was in Macau. That was a fairly believable claim since he's been known to play in some of the world's largest cash games there. On Wednesday when the 2011 PokerStars.net APPT Macau kicked off, we heard another rumor, but this time it was much less believable. The rumor was that Ivey was coming to play the APPT Macau Main Event. Sure, and pigs are now flying, right?
The rumor came just as the tournament clock rolled over into Level 2. Then, with a little bit of time left in the level, Ivey showed up and took his seat in the middle of the room. A massive buzz of excitement came about the room, from both players and media, as the man often revered as the "greatest player in the game" began riffling chips in a live tournament for the first time in several months.
As far as PokerNews can tell, Ivey's hiatus dates back to the World Poker Tour Bay 101 Shooting Star Championship in March, meaning it's been seven months or so since anyone's seen Ivey in an event. His appearance here marks the first in awhile, but hopefully there's many more to come. Much like golf longed for the return of Tiger Woods, poker was waiting and waiting for Ivey to come back.
Although Ivey looks to be back to poker for the time being, he wasn't too chatty during the day. The players at his table didn't seem to bother with attempting to engage Ivey in conversation, both regarding his leave of absence from the game or his standing on the entire Full Tilt situation, but rather just let him play. Ivey did crack a few smiles during the first part of the day, but for the most part was all business in his usual ways — headphones on, phone in hand, chips stacked in front of him.
Be sure to follow along with PokerNews' coverage of the 2011 PokerStars.net APPT Macau Main Event in order to get your Ivey fix.
Follow us on Twitter for up-to-the-minute news.