Japan Reconsiders Casinos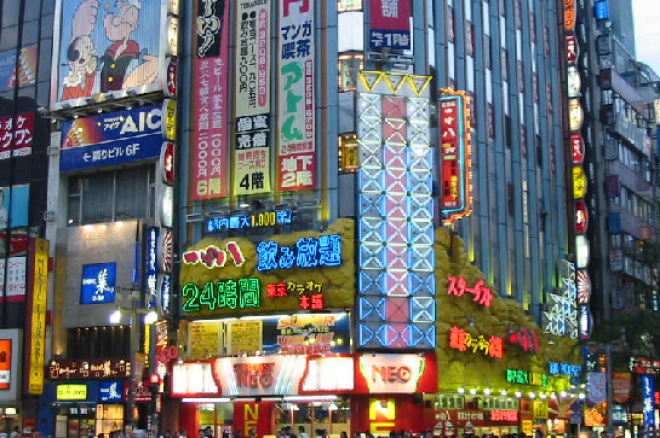 Tokyo's governor, Shintaro Ishihara, and Las Vegas Sands Corp. CEO Sheldon Adelson have been lobbying for years to bring Macau-style casinos to Japan. They couldn't assuage legislators' fears about fueling organized crime, but mounting tsunami-recovery expenses may have finally turned the tide. Last week, a group of 150 Japanese legislators from six political parties said they plan to introduce a bill next month that will allow the construction of casino resorts.
"There's more momentum and greater optimism than there has ever been in the past," said George Tanasijevich, the Sands' representative in Japan.
"It would be an engine for fiscal revival and job creation that wouldn't require raising taxes," said Takeshi Iwaya, one of the legislators behind the bill. The island nation is currently facing a 19 trillion yen ($244 billion) reconstruction effort after devastating March earthquake and tsunami.
A 2009 Osaka University study estimated that Japanese casinos could bring in $44 billion a year. Gambling is already a yearly $322 billion industry in Japan where bicycle, motorboat, motorcycle, and horse racing are big draws. So, too, are pachinko machines, a uniquely Japanese hybrid of slot and pinball machines. Until now, many lawmakers ignored the huge pachinko industry and talked about keeping Japan free of the evils of gambling, which they fear will quickly be exploited by organized crime. Others have pointed to Singapore's success in earning gambling dollars from tourists while discouraging locals from playing.
The world's major casino operators are all hoping for a piece of the action if Japan passes casino legislation. Adelson is confident that the Sands will be first. "We've been lobbying there for years," he said. "There's no doubt that we're the leading candidate." Genting Singapore Plc, MGM Resorts International, Caesars Entertainment Corp., Wynn Resorts Ltd., and Melco Crown Entertainment Ltd. also have their eyes on the Japanese market.