Groupe Bernard Tapie Attorney: Ivey, Benyamine, Other Pros Owe Millions to Full Tilt Poker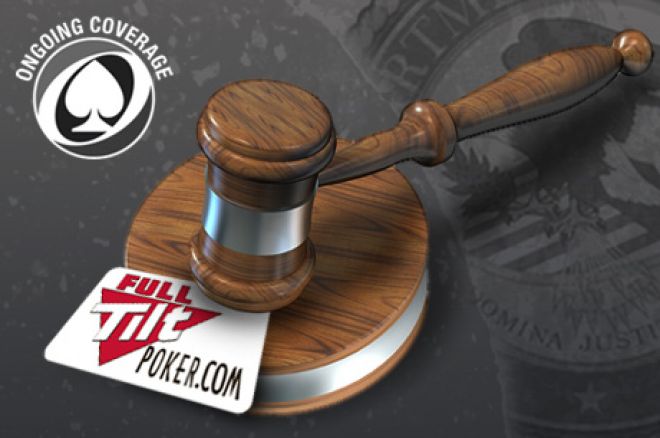 According to a statement made by Groupe Bernard Tapie attorney Behnam Dayanim to Gaming Intelligence, the debts of several high-profile poker players to Full Tilt Poker are holding up the pending deal between the embattled poker room and GBT.
Dayanim told Gaming Intelligence that Phil Ivey, David Benyamine, Erick Lindgren, Mike Matusow and Barry Greenstein are among the players who owe $10 million to $20 million to Full Tilt Poker. That amount was discovered while GBT was conducting due diligence to learn more about Full Tilt Poker's financial situation.
"The diligence has revealed that the financial position is worse than we had anticipated", Dayanim told Gaming Intelligence. "We do not want to litigate a whole bunch of individual cases against professionals post-acquisition so we are trying to negotiate but we have not been making a lot of progress.
"This is not the only issue that is holding up the sale but it is a significant one. The company has greater liabilities — excluding player liabilities — than we had hoped. The forfeiture would extinguish any U.S. claims to the assets but they do not necessarily extinguish creditor claims in other countries."
Despite the concerns raised by the investigation, sources inside the company still seem confident that they will be able to complete the deal with Full Tilt Poker and the Department of Justice by the end of this month.
PokerNews reached out to Dayanim on Thursday, and while his time was limited, he was kind enough to answer the following questions:
What are the other liabilities that the company has other than the player liabilities? How significant are they?
I'm not really at liberty to talk about that. I will say that the due diligence process has indicated to us, or resulted in us understanding that the financial situation of the company is worse than we had anticipated, and there are a few significant obstacles that we need to sort out in order to get to closure.
The analogy that I like to use is that if you think of the target as a shiny apple. At the start of the diligence process, you expect that there are going to be some bruises on that apple, but after you finish your diligence, the problem here is that there are more and deeper bruises than we had anticipated. The professionals' obligations to the company are a larger and deeper bruise than we had hoped, and we have had less success than we had hoped in trying to brush off that bruise.
Is this the issue that the deal will turn? I can't say that, but it is a substantial issue. Without resolving it, it's difficult to see a path forward to completion.
Attempts to reach out to the players named have been met with resistance and they have expressed a reluctance to address the situation. Has GBT spoken with these players? If so, what has been the consensus?
I'm not in a position to disclose the details of any individual communications. I would characterize, on a more general level, the reactions to have varied. In some cases, professionals or their attorneys have responded to at least discuss the matter, while others have not. As of yet, with very few exceptions, none have expressed a willingness to resolve the matter. The reason for immediate attention has resulted in some encouraging signs, but we'll have to wait and see.
It's been hinted that some players would only be interested in repaying money if it went into a fund that would pay players back. Is that something GBT would consider as an option?
Some players have said things like that, some professionals have said things like that. I use the term professionals just because I don't want people to be confused. We're not talking about the mass of players who have balances on Full Tilt, we're talking about professionals who owe the company money.
The reality is this. If we are unable to resolve some of these substantial obstacles that stand in the way of the completion of the deal, we won't be able to complete the deal. If we don't complete the deal, then the rest of the world players won't be compensated nor made whole because we won't be there to do it, and the government would have less money than it otherwise would to pay the U.S. players to the extent that it plans to do so. That's the reality. We really need to resolve some of these issues in order to be able to purchase the company. This is a significant issue.
What is the next step in all of this?
We're not at the end of the road yet. We are still in the diligence process, and that process has a little bit more time to play out. Once that process has concluded, we'll then have to make a decision, a go or no-go decision, and we'll see where we are on the issue at that point.
Follow PokerNews on Twitter for up-to-the-minute news.