2013 World Series of Poker: Where to Stay in Las Vegas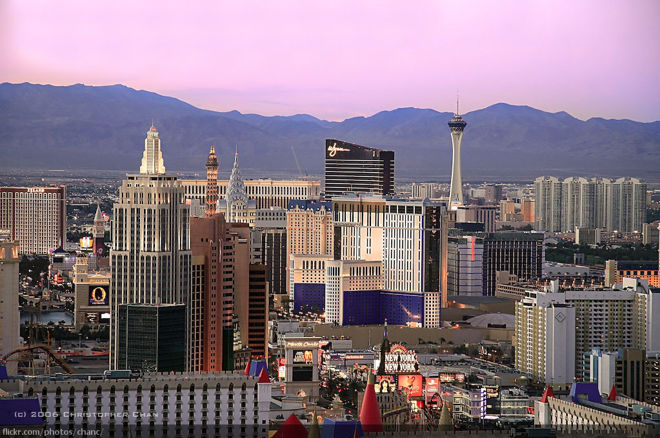 The World Series of Poker is one month away, which means it's time for poker players to book flights and decide where they're going to live for the next few months. Selecting a comfortable spot to lay your head after a grueling day of grinding is very important during the series. Whether you are looking for comfort, a summer pad with friends, or a high-class experience, many options exist on and off the Strip to accommodate your needs throughout the summer. Listed below are some places to consider for the series, and you can even book your room right here at PokerNews.com!
Luxury Hotels
If you have a big bankroll and are looking to do more than just play poker all day and night, one of these luxury hotels may be for you. Busting from a WSOP event will be tolerable when you surround with high-class suites, VIP club hot-spots, and pool cabanas to relax with your friends.
Bellagio
Only a mile and a half from the Rio, Bellagio offers class and luxury like no other venue. If you busted from an event earlier than you hoped, you can always try your luck at cash games that run daily. Bellagio Poker Room features 39 tables and spreads both limit and no-limit cash games of all stakes. If you're really feeling lucky you can join the action with other high-stakes professionals in the world-famous Bobby's Room where any game is played with stakes from $400/$800 and higher. Take a break to watch Cirque du Soleil's "O" right around the corner from the poker room, relax at the spa or catch some sun at the Mediterranean-style pool, indulge in VIP bottle service at The Bank or Hyde. And don't forget to enjoy the mesmerizing Bellagio fountains.
Bellagio
3600 South Las Vegas Blvd
Promo Code: Active players of Bellagio should contact Bellagio Poker Room
Mid-week Rates (Sun-Thu) $129
Weekend Rates (Fri-Sat) $179
Book Your Stay at Bellagio with PokerNews Hotels
Caesars Palace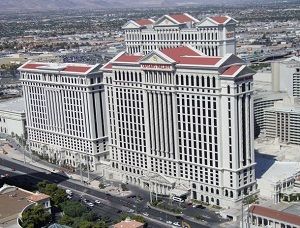 This iconic Las Vegas hotel, known for its impeccable service and lavish accommodations, offers special touches that make the difference between an ordinary trip and an experience never to be forgotten. Caesars Palace is host to some of the best restaurants in the city with the Bacchanal Buffet, Rao's, Gordon Ramsay and upscale Japanese restaurant Nobu. Take in the nightlife experience at Pure Nightclub, or indulge in new attire at the Forum Shops.
Caesars Palace
3570 Las Vegas Blvd South
Promo Code: CWSOP13
Mid-week Rates (Sun-Thu) $110
Weekend Rates (Fri-Sat) $180
Book Your Stay at Caesars Palace with PokerNews Hotels
The Venetian
If you haven't been to The Venetian since last year's summer series, you're in for a surprise this year. The Sands Poker Room at The Venetian recently opened its doors to the newly remodeled largest poker room on the Las Vegas Strip. The expansive 14,000-square-foot room now offers 59 tables to accommodate up to 600 players in daily tournaments, its quarterly Deep Stack Extravaganza tournament, and a variety of cash games to fit the needs of every player. If that doesn't get you going, The Venetian will also be hosting Carnevale 2013, running May 27 through the end of the World Series.
The Venetian Las Vegas Casino, Hotel & Resort
3355 South Las Vegas Blvd
Promo Code: Contact Reservation Desk
Mid-week Rates (Sun-Thu) $109
Weekend Rates (Fri-Sat) $169
Book Your Stay at The Venetian with PokerNews Hotels
Aria Resort & Casino
Considered one of the top poker rooms in Las Vegas, perhaps even the world, Aria attracts some of the city's best players, including top professionals who play the biggest games in Ivey's Room. As the centerpiece of CityCenter Las Vegas, Aria brings unique culinary offerings, extravagant nightlife, and Zarkana by Cirque du Soleil. If you don't mind the price tag, Aria is offering a new generation of resort experiences. The 2.2 miles from the Rio is a short five-minute hop, skip and jump to this poker destination.
Aria Resort & Casino
3730 South Las Vegas Blvd
Promo Code: Active players of Aria should contact Aria Poker Room
Mid-week Rates (Sun-Thu) $99
Weekend Rates (Fri-Sat) $139
Book Your Stay at Aria with PokerNews Hotels
Budget Hotels
For the player looking to stay focused at the summer series and who would sleep inside the Rio poker room if he could, some of these hotels may be better options. They are affordable and offer the comfort and conveniences of a hotel close to the tournament. Staying in a hotel for a long time can get rather costly. Fortunately, Caesars Entertainment has provided some of the best and most inexpensive rates for the WSOP player.
Gold Coast Hotel & Casino
The Gold Coast earns the award for least expensive accommodations for both living arrangements and inexpensive food. Plus, it's right around the corner within walking distance if you don't want the inconvenience of driving through the hustle and bustle of Las Vegas Boulevard. It even has midnight bowling for $1 a game, another way to keep the gambler in you alive.
Gold Coast Hotel & Casino
4000 West Flamingo Road
Promo Code: Contact Reservation Desk
Mid-week Rates (Sun-Thu) $35
Weekend Rates (Fri-Sat) $74
The Quad
The Quad, formerly known as Imperial Palace, still offers everything of the past, including the Auto Collection, Legends in Concert, and Frank Marino's Divas Las Vegas. Love food? House a Go Go offers dishes served in gigantic proportions, leaving you with leftovers to last through the series.
The Quad
3535 Las Vegas Blvd South
Promo Code: IWSOP13
Mid-week Rates (Sun-Thu) $35
Weekend Rates (Fri-Sat) $85
Book Your Stay at The Quad with PokerNews Hotels
Harrah's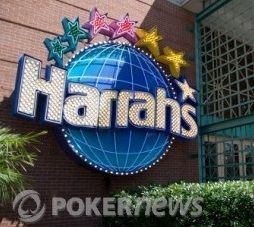 Located centrally on the strip, Harrah's is within walking distance of other casinos and restaurants. Day and night, you can enjoy music from live bands at the Carnaval Court or satisfy your food cravings at Toby Keith's I Love this Bar & Grill, Oyster Bar, and other eateries. Get your morning fix with Starbucks before you head to the Rio to play hours of poker.
Harrah's
3475 Las Vegas Blvd South
Promo Code: HWSOP13
Mid-week Rates (Sun-Thu) $40
Weekend Rates (Fri-Sat) $110
Book Your Stay at Harrah's with PokerNews Hotels
Bally's
Want to be near the Rio but not too far from all the chaos on the Strip? Bally's is at the center of the action less than a mile away from where you need to be. If you want to stay fit after sitting on your bum for 10 hours straight, then use Bally's Las Vegas Tennis Complex. The courts are illuminated so you can enjoy a match day or night. Players who stay at Bally's can also take in a round of golf at either Cascata Golf or Rio Secco Golf.
Bally's
3645 Las Vegas Blvd South
Promo Code: BWSOP13
Mid-week Rates (Sun-Thu) $45
Weekend Rates (Fri-Sat) $105
Book Your Stay at Bally's with PokerNews Hotels
Flamingo
Flamingo Las Vegas is home to Margaritaville where it's always 5 o'clock somewhere. Jimmy Buffett teamed up with the Flamingo to debut a gaming experience like no other. At Margaritaville Casino, players can take a break from the four-wall poker room filled with thousands of players at the Rio and enjoy the laid-back vibe of the islands.
Flamingo
3555 Las Vegas Blvd South
Promo Code: FWSOP13
Mid-week Rates (Sun-Thu) $45
Weekend Rates (Fri-Sat) $135
Book Your Stay at Flamingo with PokerNews Hotels
The In-Between Hotels
These hotels are neither the least nor most expensive of the bunch. Rather, they are suitable for most people's price range and are some of the best deals offered from Caesars Entertainment.
Rio All-Suite Hotel and Casino
Nothing beats the convenience of waking up at the Rio and taking the elevator downstairs to your "office." The last thing players want after a ten-hour work shift is to fuss through the traffic that Las Vegas Boulevard is known for. In fact, no car is necessary if you stay at the Rio; a cab can take you anywhere you need if you want to venture from your poker abode. Being so close to the tournament can also be a huge benefit to players because it gives you the chance to go back to your room and relax during dinner break to shower or take a catnap.
Rio All-Suite Hotel and Casino
3700 West Flamingo Road
Promo Code: RWSOP13
Mid-week Rates (Sun-Thu) $59
Weekend Rates (Fri-Sat) $149
Paris Las Vegas
There's nothing like coming to Vegas for the series but feeling like you're in Paris between events. As a hotel guest, you can experience the same ambiance of Europe's most beloved city. Take a trip to the top of the Eiffel Tower or run into a celebrity or two at the Chateau Nightclub. Eat at one of the many fine restaurants like Gordon Ramsay Steak, Mon Ami Gabi, or satisfy your sweet tooth at Sugar Factory.
Paris Las Vegas
3655 Las Vegas Blvd South
Promo Code: PWSOP13
Mid-week Rates (Sun-Thu) $79
Weekend Rates (Fri-Sat) $159
Planet Hollywood Resort & Casino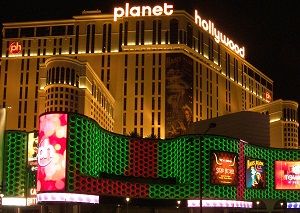 Planet Hollywood has an ambiance all its own. A hot spot for party central may not be the best place to keep you focused on your task at hand, but it will keep you lose and help you forget any troubles endured from the day. If you're looking for a distraction, maybe Peepshow will be your fix featuring Coco in a striptease spectacular. Or you can also try the newest food addition, Gordon Ramsay BurGR. There is also Gallery Nightclub and the Pleasure Pool to keep your mind relaxed and carefree.
Planet Hollywood Resort & Casino
3667 Las Vegas Blvd South
Promo Code: MWSOP13
Mid-week Rates (Sun-Thu) $69
Weekend Rates (Fri-Sat) $169
Book Your Stay at Planet Hollywood with PokerNews Hotels
Other
If hotels aren't quite your thing, and you would much rather have a cozy home or stay with a group of friends with your own pool and barbecue area, you may want to consider these options. Nontraditional but still effective is what you will find.
AirBNB is an online service that provides a platform for hosts to rent unoccupied living spaces and other short-term lodging to guests. You can find homes, condos, or apartments with single rooms starting at $32 a night or entire condos such as the Panorama Towers for $185 a night. With a range of options, you're sure to find something comfortable for you.
Want to stay with other poker players who will stay focused throughout the series like you? Las Vegas Poker Homes gives you the opportunity to find vacation home rentals suitable for the entire summer throughout the World Series. It is a great alternative to typical hotel room lodging. Instead of single room with a bed and table, you can find homes up to 5,000 square feet, fully furnished and decorated.
*Lead photo courtesy of photos4travel.com
Get all the latest PokerNews updates on your social media outlets. Follow us on Twitter and find us both Facebook and Google+!