Lynn Gilmartin to Replace Kimberly Lansing as World Poker Tour Anchor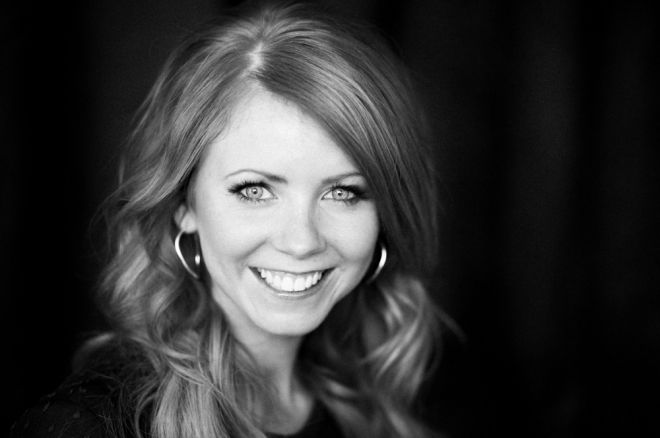 On Tuesday, the World Poker Tour announced that, after three seasons, anchor Kimberly Lansing will step down from her position. Lansing, the first female anchor of a major poker series, will be passing the torch to PokerNews hostess Lynn Gilmartin.
Gilmartin, who was recently brought aboard the WPT team to anchor the Alpha8 high roller broadcasts on Fox Sports 1, will begin her new duties at the first stop of Season XII at the WPT Legends of Poker.
"Kimberly will always be part of the WPT family, even if she's no longer sitting in the anchor's chair," WPT President Adam Pliska said in a statement. "We're saddened by her departure as Kim helped define the anchor role and elevate the World Poker Tour episodes to another level. We're thrilled that Lynn is able to step in and carry on the tradition of providing the expertise and fun Kim has brought to our events and broadcasts over the past few years."
PokerNews reached out to Gilmartin, who is excited for the opportunity.
"I'm overwhelmed with excitement and gratitude to be given this opportunity," Gilmartin said. "It is such an honor to kick off the incredible Alpha8, and to now take over the reins from someone I've admired for many years on the World Poker Tour? It's official — dreams really do come true."
Gilmartin adds that her experiences with both PokerNews and ESPN Australia have player a paramount role in her career advancement.
"My years at PokerNews have been invaluable. I've built many great friendships with so many people in poker, learned to produce my own segments, adjust to a life of constant travel, and most importantly host a show," Gilmartin said. "As I don't come from a TV background, my experience with ESPN also helped immensely in easing into the industry and has really set me up to feel more ready than ever to take on this huge responsibility with the World Poker Tour. I couldn't be more grateful for the path I've been on, and the path I'm about to take."
Lansing's final television appearance will be on Thursday at the WPT Foundation Ladies' Night Invitational, where she will be joined by Vanessa Rousso, Lily Kiletto, Jessica Dawley, and Liz Lieu. Sunny Joo Chen, who earned her place at the table by winning the LIPS US Ladies Poker Championship event at the Bicycle Casino, will occupy the sixth seat.
The six women will be playing to raise money and awareness for a variety of worthy women's charities, including the Dr. Susan Love Research Foundation, the Breast Cancer Awareness Association, the Rape Abuse & Incest National Network (RAINN), We Advance, the National Council for Research on Women, and the Domestic Violence Project of the Legal Aid Society of Palm Beach County. This event will be televised on the FOX Sports Network in early 2014.
Photo courtesy of LynnGilmartin.com