New PartyPoker.com Software Goes Live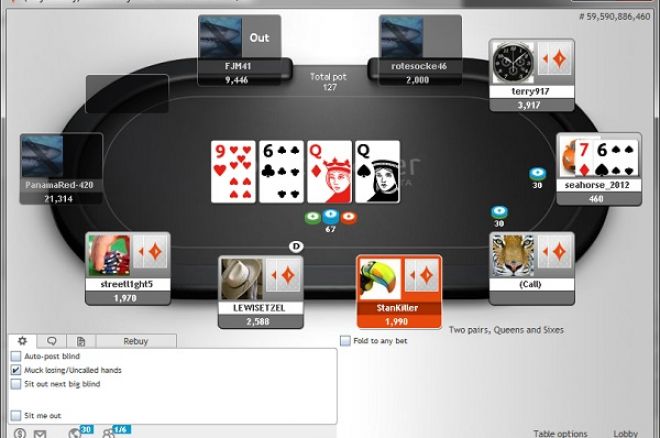 PartyPoker.com launched its new software client on Thursday, marking a "significant first step" in the integration of social features. The site overhaul has been specifically designed as part of a new strategy to revitalize PartyPoker as a brand centered around the recreational player.
The new PartyPoker.com has fresh new look, logo and interface, and offers a variety of features including a 1-Click Lobby and social features such as Missions and Achievements, Friends and much more. Players will also find a re-branded racetrack-shaped poker table, a cleaner table menu and a new theme.
The first phase release of the all new PartyPoker.com is now available on Mac and PC in download and no-download versions. The mobile product is available on Android and on iOS applications for the first time, and the company said it will be implementing more of the all new desktop features in a later phase.
Here are some of the highlights of the brand new PartyPoker.com software release:
1-Click Lobby
The new 1-Click lobby, found only at PartyPoker, allows players to organize their favorite games — tournament and ring games — all into the same view. With Filters and Favorites, players can highlight their preferred games and use the Favorites tab and lobby filters to narrow their search for the perfect table. Bankroll management concepts will also be figured into each player's 1-Click experience.
Missions
Missions give players targets to aim for, challenging them to try new things and improve their game. Missions help players improve poker skills but there are also great extra rewards for completing them, such as cash, tournament tickets, bonuses, and more.
Achievements
Personal milestones will become a focus at the new PartyPoker. Every time a player collects an Achievement, it will boost their score which they can show off to their friends via their profile page and activity feeds.
Friends and Profile Page
Feeding into the new social aspects of the software, players can easily search and add friends via screen name, email address or by looking up contacts from their email address book.
Account/Rewards/Cashier
The account page now offers players a one-stop location to provide a list of:
Real Balance
Bonuses
Loyalty Points
New or active promotions
Tournament dollars
Messages in account inbox