The 2012 PokerStars World Blogger Championship of Online Poker Starts Feb. 23!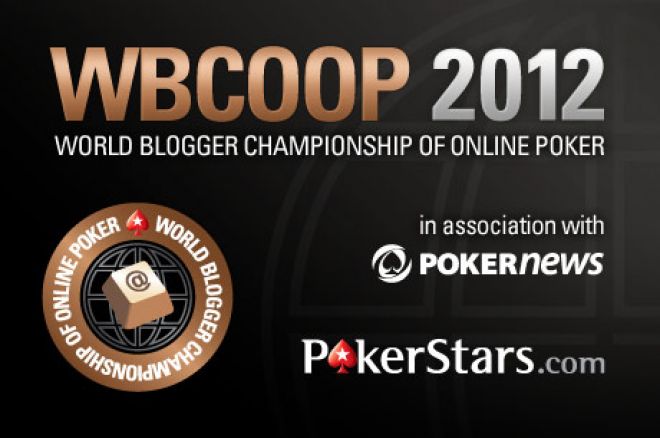 PokerStars is giving away thousands of dollars in prizes during the 8th Annual World Blogger Championship of Online Poker! Download PokerStars now to participate in this awesome promotion!
Blog for the Chance to Win Cash and Prizes!
The World Blogger Championship of Online Poker (WBCOOP) is back for 2012, and you can get your share of prizes that include thousands of dollars in cash, live event packages and online tournament tickets, by submitting your entry now.
This year's series runs from Feb. 23 through March 4, with more tournaments than ever across a huge selection of games, ending with the $5,000 Main Event. There are also cash prizes up to $5,000 for the Best Blogger, the Best Live Tweeter, and for players that score big on the WBCOOP Leaderboard!
Here's how the 2012 WBCOOP works:
Submit — Send either a 500-word blog post or short video, explaining what you would do with $5,000 if you won the WBCOOP Best Blogger prize. The entry page can be found at the WBCOOP site.
Share — Next you have to share it with all your friends and followers.
Free ticket — Entrants will be credited with 10 tickets to play any of the 30 WBCOOP tournaments (see full schedule here).
Prizes — Every tournament awards Spring Championship of Online Poker (SCOOP) tickets to the highest finishers, and everyone who cashes will also be invited to play the 2012 WBCOOP Main Event. There will also be $5,000 awarded to the Best Blogger, $1,000 awarded to the Best Live Tweeter, plus there's also a WBCOOP Leader Board with additional prizes for the players with the most points scored across the series.
Main Event — The WBCOOP Main Event takes place Sunday, March 4 at 10 a.m. ET, with a prize pool of $5,000!
If you're a blogger and want to see if you're eligible for this year's events, head on over to the WBCOOP entry page. Make sure you read the WBCOOP Terms & Conditions before submitting your entry.
Sign up for a PokerStars account now and remember that by entering the marketing code "POKERNEWS.COM" and the bonus code "STARS600" you will be able to claim a 100% match up to $600 first deposit bonus, be able to compete in the PokerStars World Blogger Championship of Online Poker, and be eligible for any future promotions we have on PokerStars.
Stay up to date on all the latest news by following us on Twitter and liking us on Facebook.