PokerNews +EV: PKR Summer Speedway, WCOOP Main Event Seats and MORE Free Cash on Poker770!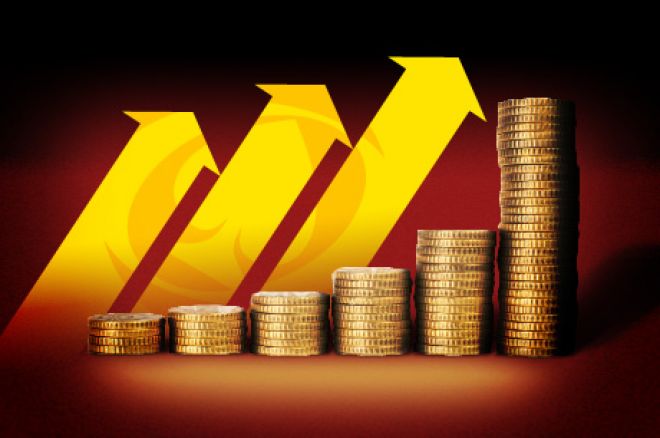 PKR Summer Speedway
Summer is finally here for all the Northern-Hemisphere folks, and we have a scorching hot way for you to celebrate its arrival; $5,000 worth of freerolls in the $5k PokerNews Summer Speedway promotion on PKR.
Between now and and Sept. 25 a PokerNews-exclusive $1,000 freeroll will run each week. All you have to do is earn 1000 PKR Points to receive entry. PKR Points are earned at a rate of 100 per $1 generated in rake. Bargain!
If you don't have a PKR account, then by becoming a PokerNews player, you're not only entitled to these freerolls, but will also have a choice of three sign-up bonuses upon your initial deposit AND gain automatic access to two $5k PokerNews Summer Speedway freerolls!
We do not think there has ever been a better time to sign up for a PKR account. Click on the banner for more details.
Win a $5,200 WCOOP Main Event Seat on PokerStars!
The richest online poker festival, the PokerStars World Championship Of Online Poker (WCOOP), kicks off next month with a total of 62 high stakes poker tournaments. The No. 1 tournament everyone wants to win is the $5,200 No-Limit Hold'em Main Event that guarantees at least $1,000,000 to the eventual winner, and here is your chance to take your own seat in the pivotal event, as PokerNews has not one, but three, $5,200 WCOOP Main Event tickets to give away, plus an additional $4,500 in cash prizes!
All the prizes are going to be given away over the course of three PokerNews-exclusive freerolls that all take place on Aug. 28 at 14:00 ET (19:00 BST). Click the banner below for more details on how to secure your entry into one of these incredible freerolls!
More than $50 for FREE on Poker770?
We here at PokerNews are so confident that you'll enjoy playing on our partner sites, that we've been kick-starting thousands of player's bankrolls by covering the cost of the first $50 of play on Poker770.
However, for a very limited time only, we're going to have a two-day special where we give away even MORE! It'll be happening later this week, so be sure to check back to find out the details!
Follow PokerNews on Twitter for up-to-the-minute news.