How to Play Free Online Casino Games in March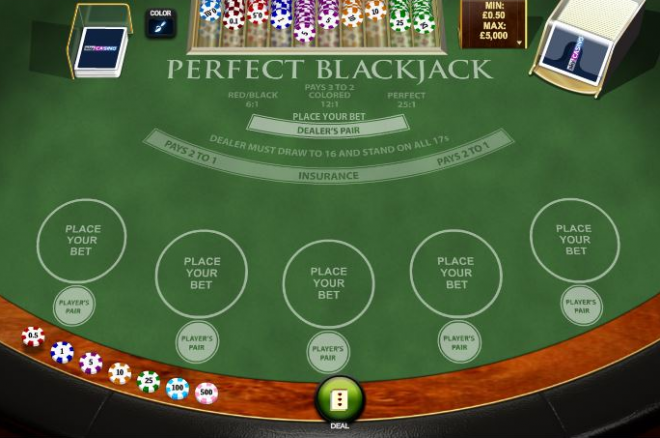 There are lots of differences between online casinos and the brick-and-mortar ones. But perhaps the coolest advantage to internet casinos (other than being able to play in your pajamas, of course) is that it's possible to play at many of them for free.
That's right, totally free. It isn't quite as simple as you might like, especially if you want to win real money – but then, most things never are.
You have to know the right steps in order to play free online casinos games, and it's your lucky day because we're here to take you through it, step-by-step.
There are two different ways to play for free; one lets you play as much as you want just for the fun of it; the other lets you actually take advantage of 'free money' to build a bankroll.
Free Play: For Fun
Almost all online casinos offer would-be players the ability to try out their games for free. You don't get to win anything, but then again, it doesn't cost you anything either.
The games provide the same experience as you would have if you were playing them for real money (except for the thrill of cashing out); if you're just looking for the sheer excitement of slot or table play, or want to improve your skills at games like blackjack or baccarat, you can play at numerous internet casinos without risking a cent.
You can usually play for free without any limit, either on the software the casinos make available for download or right in your browser. You often have to search a bit to find the free play options, because obviously the casinos would much rather that you just hand over your wallet right away.
For example, on Casino.com, you just click on the 'Instant Play' button, and select 'Practice Mode.' At most other casinos, you first have to register with your name and other personal details, and then you'll be given the option to 'Play For Free' or 'Practice.'
At some casinos, you can play any game you'd like. Others won't let you play all of their games for free, since they really want to entice you to play for real. You'll also often get somewhat-annoying popups asking you to either register or switch to 'real money' mode. Those are small prices to pay, though, for enjoying the excitement of casino gaming without pulling out your credit card.
Free Play: For Money
All online casinos have a wealth of promotions; it's an important tool they use to attract players from other sites, or to get existing players to keep depositing money.
Most promotions are in the form of matching bonuses. In other words, as you know already from online poker, if you deposit a certain amount into your account they'll either match the amount, or give you a certain percentage of your deposit.
This 'free' money isn't available for you to just cash out; you have to spend it at the casino, but if you win while using the free credits, the proceeds are available just as any other casino winnings would be. Matching bonuses are great for regular players; it's a terrific way to get more play for your money.
However, that's not what we're looking for here. We're looking for completely free money. Here's the inside scoop on playing free online casino games where you can win cash without making a deposit.
The Real Deal
There are two different types of 'free bonuses' available with no strings attached. The first is actuallly free money you can play with. Not many casinos offer totally free money anymore, but a few still do and we'll give you a list later in this article.
Usually, you can use this money any way you choose, whether it's at the slots or one of the table games that's offered. The key to these bonuses, as with the ones we've mentioned earlier, is that you can't just take the money and say 'thank you.' You must play the money in the casino; if you lose it, it was nice while it lasted.
But if you win, the winnings go into your casino account and can be withdrawn according to the casino's terms and conditions. Often, that means you have to play the money a certain number of times before it can be cashed out.
The second type of bonus is much more common. It's called "free spins" and means what you'd think it means.
You get to play the specified number of spins on a slot machine in the casino. The number usually ranges from 20 spins all the way up to 250 spins. Some casinos limit which machines you can play, while others let you have your run of the site. Free spins don't do you much good if you prefer table games, but most casual online players gravitate to the slots anyway, so it's a great deal for most people.
The same general rules that apply to free money bonuses are applicable to free spins; you can only withdraw any money that you win according to the casino's terms, which may require you to gamble your winnings a few more times before collecting. Keep reading for a list of casinos which offer free spins.
There are three important things you need to know before using free money bonuses at online casinos:
Casinos only offer these bonuses as a one-time gift, since they want you to spend your own money, not keep using theirs. For that reason, they keep track of your name, and more importantly, your computer's IP. If you keep trying to collect free money bonuses from the same casino, you may find your account closed and your IP blocked. There are certainly ways around that, but we'll leave it to you to figure them out.
We've mentioned it before, but it's extremely important to read each casino's terms and conditions before redeeming any bonuses; otherwise, you could end up unable to collect your winnings because you haven't met the requirements for cashing out.
Most casinos won't give you their best free offer – or any free offer at all – if you go directly to their site. Many bonuses are only available through the casinos' website partners; so if you want to try this out, be sure to use the links on our site in order to get the best bonus offers available.
Let's Play!
OK, time to play. Here are some of the best offers currently available for free bonus money and free spins.
Casinos that offer free money
Casinos that offer free spins
Get all the latest PokerNews updates on your social media outlets. Follow us on Twitter and find us on both Facebook and Google+!