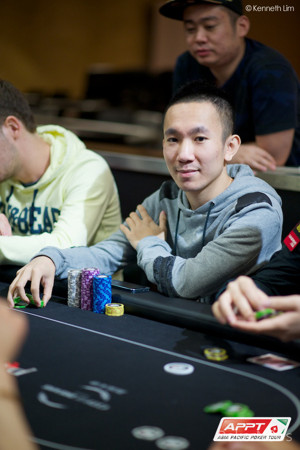 Alvan Zheng, the current tournament chip leader, min-raised to 1,600 from UTG+1 and found callers from middle position, late position and the small blind.
The small blind checked to Zheng after seeing the



flop. Zheng bet 3,200 which prompted everyone to fold. It's as if everyone wants a shot at his chips but no one really wants to tangle with him. Zheng is getting stronger as the day nears its end.