Aaron Benton Wins APPT Grand Finale in Sydney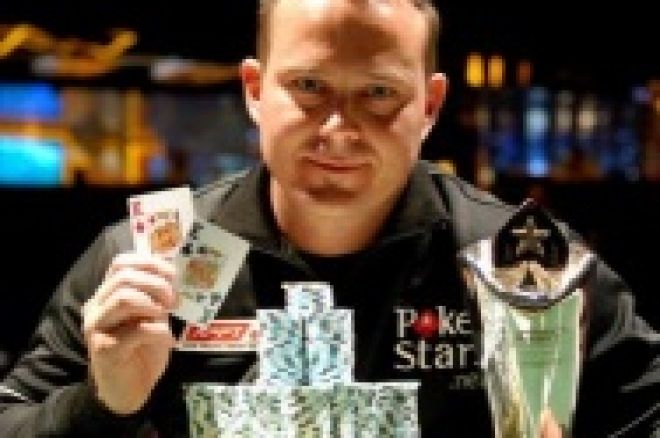 After a marathon final table which was preceded by a lengthy Day 3, Australian poker player Aaron Benton outlasted eight other finalists to win the Asia Pacific Poker Tour (APPT) Sydney main event.
Benton, who qualified online through PokerStars for every single APPT event this year, took down the tour's annual grand finale when he tabled pocket kings against the


of runner-up Ernst Hermans on a board of





.
For the win, Benton officially won the first prize of AUD $594,000, although he took home just a bit less with AUD $500,348 as a result of a chop. Hermans took home AUD $475,000, which was more than the official second prize of AUD $381,348.
In addition to his prize money, Benton, who hails from Wollongong, New South Wales, did his country proud by keeping the championship in Australia for the third straight year. The first two seasons of the APPT also saw Australian players bagging the Sydney event title.
Here are the final results from Season 3 of the APPT Sydney event:
1st: Aaron Benton (Australia) - $500,348 (adjusted for chop)
2nd: Ernst Hermans (Netherlands) - $475,000 (adjusted for chop)
3rd: Leo Boxell (Australia) - $213,840
4th: Wayne Carlson (Australia) - $166,320
5th: Tom Grigg (Australia) - $130,680
6th: Andrew Hiscox (Australia) - $106,920
7th: Barry Forrester (Australia) - $83,160
8th: David Formosa (Australia) - $65,340
9th: Thomas Slifka (USA) - $47,520
Want to be part of the next APPT event? Qualify on PokerStars now!