Asia PokerNews Sits Down with Winfred Yu: Part 1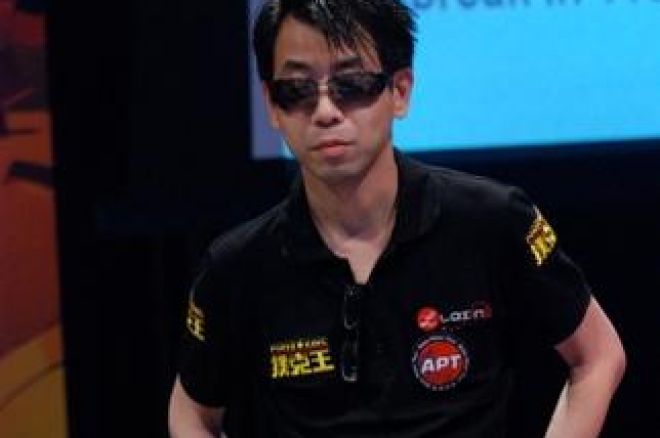 While Macau's gaming scene is still being primarily dominated by baccarat, poker has been growing at a steady pace thanks to people like Winfred Yu. As the business director of the Poker King Club at the Galaxy StarWorld Casino in Macau, Winfred looks to build up the region's poker community one step at a time.
Aside from working in the poker industry, Winfred is also a pretty good player himself. He has made the final table at various tournaments, including the 2009 Asian Poker Tour Macau main event.
Asia PokerNews recently caught up with Winfred to get his thoughts on Poker King, Macau, and more.
Hi Winfred. First off, let's talk a bit about you. How did you get into poker?
I was born in Hong Kong before immigrating to Canada with my family when I was 14. I then went to university there, taking up math and statistics. So basically, I got something that was related to poker, so that's how I first started playing.
So what was the scene like back then when you first started off?
At first, they didn't even have any commercial casinos in Toronto back then because of laws and regulations. I first started off playing poker when they introduced the game to charity casinos about fourteen years ago. I had some friends who played a lot in casinos so I ended up learning the game there. I met players like Daniel Negreanu and Evelyn Ng because we played in the same rooms together.
After I graduated, I started working at a marketing company, where I got to work with some of the charity casinos.
So how did you eventually end up in Macau?
Poker's been around for a long time in North America, although it just recently exploded in popularity thanks to things like big cash prizes, online poker, and the showing of live hole cards, percentages, and things like that on TV.
Because of the spread of poker's popularity into places such as Sweden and Russia, I thought that China is definitely one place where the game can grow. I wanted to bring the game to the market and show that the Chinese can definitely be good at poker.
Chinese people like to gamble and at the same time they are very interested in a lot of challenging and skill games. Also, a lot of them are very good at math, so that helps as well.
Haha yeah, being good at math definitely helps on the felt.
Exactly. If you know your math it helps with the probabilities, pot odds, and other calculations. Also, poker is just like business and stocks in that you have to know how much you are investing in the pot and things like that. I really think that these types of games are something that the Chinese will enjoy.
So how are Chinese players picking up on the game so far?
Every game is different but they all require skill. The Chinese are used to playing games like Fight the Landlord and Mah-jong. Even for poker they are more used to the cards being exposed like in five-card stud.
However, throughout the years I've seen how Chinese players have been learning and developing and I think it's just a matter of adapting to the game and learning the tips and tricks.
Poker is already the most popular card game in the world but for Macau we'll have to try and introduce it slowly. Right now it's just Texas Hold 'em but as the players grow in number and skill then maybe we can promote some other types of poker.
Check back soon for Part 2 of our special interview with Winfred Yu.