Asia PokerNews Sits Down with Winfred Yu: Part 2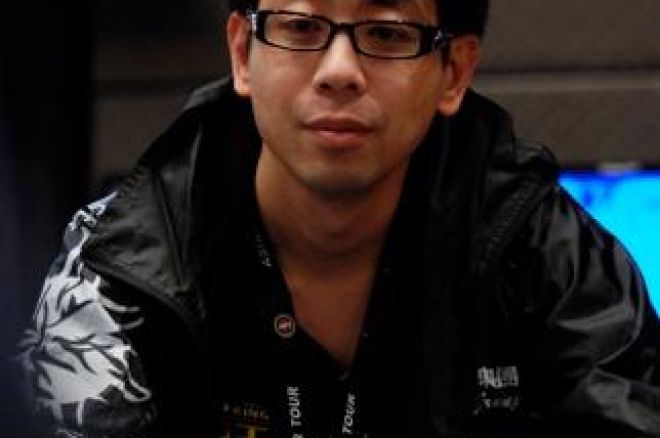 Here is Part 2 of Asia PokerNews' special interview with Winfred Yu, professional poker player and the business director of the Poker King Club at the StarWorld Casino in Macau. To read Part 1, click here.
Hi Winfred. So tell me more about the Poker King Club at the StarWorld Hotel.
I first came to Macau to try and promote poker among the Chinese. Eventually, I was hired by Sun City, which is very keen on developing the game, to oversee its poker operations. We want to make the Poker King Club world-class so that it will help encourage the Chinese people get into the game even more.
There are many hotels here owned by foreign companies that already have or are trying to set up poker rooms – but we want people to see that the Chinese can be successful not just at playing poker but running their own poker operations. It also helps that we have good relations with the StarWorld hotel, which is also owned by a Chinese group.
And this all came as a result of the brand that was built from the Poker King movie?
Well, the first thing we did was the Poker King movie. We made it as big as possible, spending millions of dollars, so that we could try to explore and open up the market. I know it will also benefit other operators, but if you don't open up the market, it will just be the same small group of players over and over again. We want to expand it so that poker will become a well-known game here.
Also, through the different Poker King celebrity and charity events, and the storylines in the movie itself, we are able to educate people that the game is very deep and not just "gambling".
Poker King first debuted as a highly-touted movie and now you guys have made the brand grow in a variety of ways. Tell me more about that.
Aside from the movie and poker room, we have the magazine. It is aimed at the Chinese market and is done in association with CardPlayer, which is probably the foremost poker magazine in Las Vegas. Basically, we are CardPlayer's Asian partner and we have the rights to distribute their magazine all over Asia – but it is marketed under the Poker King brand.
We also have a web site and a poker school in China, which is aimed at educating the players there. Right now our main goal is really to open up the market because it will definitely be beneficial for everyone in the future.
Also, we have the Poker King team, which is a group of sponsored players that participate in tournaments all around Asia. Since they have a presence in all the different events it helps to make people more aware of the brand.
Any future plans for the Poker King Club?
Right now we're trying to make it the best poker room we possibly can. I think we're the only room here that gives players membership cards. Through these cards, they can accumulate points when they play a lot which they can exchange for special prizes or promotions. We want to show the players that we really care about them and their experience at our room.
We also plan to have a series of bigger tournaments here next year. Hopefully this will be in conjunction with the Asian Poker Tour, which has already held events at the StarWorld and is considered one of the better tournaments around.
What is the state of poker right now in Macau?
Poker has had a presence here in Macau for only around two to three years. Right now many people are still unaware of the game or how to play it. However, we've seen that the number of players have been growing steadily, although still at a modest pace. When there are tournaments, the number of registrants usually increases each time; and there are also more people watching as well.
We've already had three poker rooms here for a while but we just recently had the Venetian open one. Also, there are other hotel operators who are planning on putting up their own rooms as well. The market is still small here, though, so it really makes sense to make it grow first.
We all know that Macau is still a baccarat town – what would need to be done for people to start treating poker as a mainstay in casinos?
When it comes to the casino operators themselves, poker has a different set of strategies compared to baccarat. In baccarat, you can just come in, play three hands, and go. Poker, though, is a game of patience. Because players will usually be at the tables for hours, it brings a lot of traffic to the casinos.
In terms of the players themselves, it just comes down to educating them about the game and how to play it well. As I mentioned earlier, expanding the market and making the Chinese players better at poker will ultimately do good for everybody involved.
Join Asia PokerNews on Facebook and follow us on Twitter!