Asian Poker Tour Announces Support for The Poker Circuit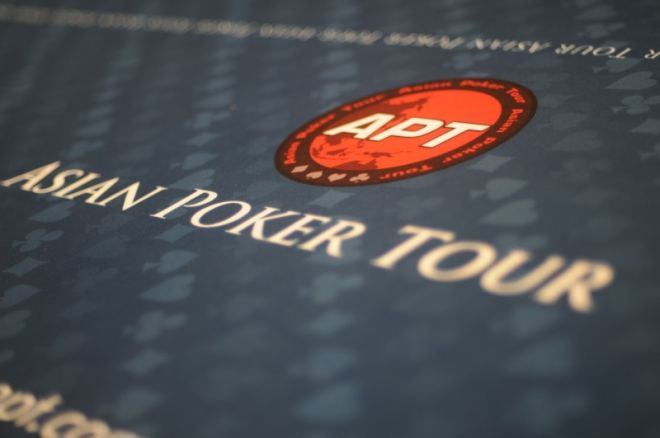 The Asian Poker Tour (APT) has announced its support for The Poker Circuit (TPC), a new series of poker tournaments in the Philippines.
The APT, known for its large scale international poker tournaments, will have a presence at all TPC events. In addition, it will act as advisor as well as helping the TPC with equipment, technical support, and logistics.
"We're very happy to be helping the TPC in establishing a regular series of tournaments throughout the Philippines at local, independent poker rooms, which can only improve the tournament scene in the Philippines and develop more local players ready to compete at an international level," said APT chief operating officer Jeff Mann.
He continued by talking about how the APT wanted to help make poker one of the region's most popular games. "One of the main goals of the APT in 2010 is to help poker grow in Asia and one of the best ways to do this is by making sure players at every skill level have affordable well run tournaments in which to participate."
"Basically the APT is looking to support the establishment of a network of reputable, independent, poker operators throughout the region. Eventually, when players see the APT logo associated with any poker event, whether big or small, local or international, they know they will be participating in a quality event," he said.
Last year, the APT staged two major international events in the region. The first was the 2009 APT Philippines. The main event attracted 263 players from 38 countries and offered a prize pool of US $635,500.
The 2009 APT Macau, meanwhile, was a twelve-day festival of poker consisting of a main event and fifteen side events. The main event had a buy in of US $4,300 and a prize pool of US $1,264,880. In all, the entire event offered a total prize pool of US $1,738,010 and attracted a total of 1,284 player entries.
This year, the APT is looking to expand with even more events around Asia. "APT events are tremendously popular, attracting some of the top poker players from all over the globe. We are looking to add to the number of events we stage in Asia and we'll shortly be announcing information about our 2010 tour and plans for 2011," said Mr. Mann.
The first TPC tournament, Plugged In, will be held at the Big Ace Liberty Club in Mandaluyong City, Philippines March 12 to 16, 2010. The tournament will feature a guaranteed prize pool of Php 1,000,000 as well as seats to the upcoming First PAGCOR Chairman Efraim C. Genuino International Poker Tournament.
Sign up for an online poker room through Asia PokerNews to get exclusive freerolls, bonuses, and promotions!