Independence Day Special This Weekend at Metro Card Club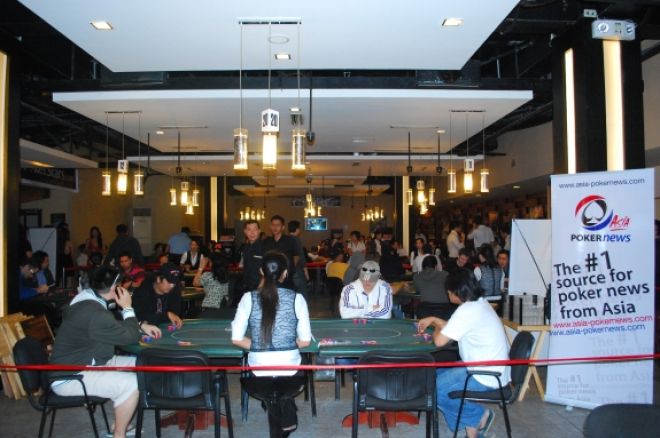 To celebrate the Philippines' Independence Day, the Metro Card Club in Pasig City will be holding a special Php 2,000,000 guaranteed tournament this weekend to commemorate the holiday.
The biggest poker room in the Philippines will be host to the Independence Day Special, which will take place from Friday, June 11 to Monday, June 14. Buy-in is set at Php 3,000.
The special tournament is a tribute to the country's Independence Day, which is officially on June 12. The Metro Card Club also ran a similar event, the Labor Day Special, during the end of last April to celebrate the Labor Day weekend in the Philippines.
That event was won by the Metro regular Mike Takayama, who took home Php 318,000 for finishing first.
Here is the complete schedule of the Independence Day Special:
Day 1A- Friday June 11, 3pm
Day 1B- Saturday June 12, 3pm
Day 2- Sunday June 13, 3pm
Final Day- Monday, June 14, 3pm
The Metro Card Club is located at the Metrowalk complex in Pasig City, Philippines. For more information, visit their website by clicking here.
Sign up for an online poker room through Asia PokerNews to get exclusive freerolls, bonuses, and promotions!
Join Asia PokerNews on Facebook and follow us on Twitter!