Last Minute Addition Boosts TPC Motherboard to Php 3 Million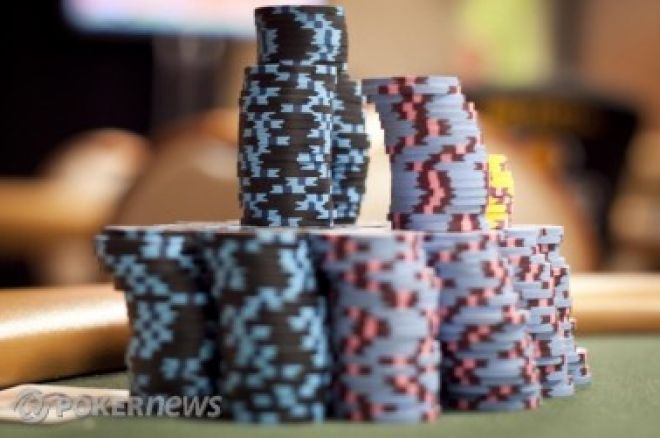 Just when we thought that everything was already closed and settled, another Philippine poker room has joined The Poker Circuit's (TPC) Motherboard at the last minute to boost the tournament's total guarantee to Php 3,000,000.
Asia PokerNews found out earlier today that Kings Poker Sports Club in Angeles City, Pampanga, has officially signed a deal to become the TPC Motherboard's fourth and last qualifying leg before the series' finals on the first day of APT Philippines 2010.
The Kings leg will take place on August 19 to 22 at its poker room in Pampanga. Kings will contribute Php 500,000 to the Motherboard's prize pool, boosting the total guarantee of the TPC Motherboard to Php 3,000,000 and ensuring that a minimum of nine more players will be making their way to the TPC Motherboard's finals on August 23 at Resorts World Manila.
Buy-in for each TPC Motherboard event is set at Php 5,000 + Php 400. With the prize pool at Php 3,000,000, it looks like at least twelve seats to the APT Philippines 2010 main event will be given away in the finals.
With the Kings event ending the day before APT Philippines 2010, it will be the last chance for players to qualify for the main event outside of Resorts World Manila.
The first qualifying leg of the TPC Motherboard takes place this weekend. All-In Poker Sports Club's leg will be held from July 29 to August 1 at its poker room inside the Waterfront Hotel in Cebu. The club's contribution will be Php 1,000,000 for a minimum of eighteen qualifying players.
The TPC will then hold legs at Poker Royale in Pasay City (August 6 to 9) and The Midas Touch in Pasig City (August 13 to 16) before wrapping up its qualifying round at Kings.
Sign up for an online poker room through Asia PokerNews to get exclusive freerolls, bonuses, and promotions!