EPT8 PokerStars.it EPT San Remo Day 2: Cheong in Charge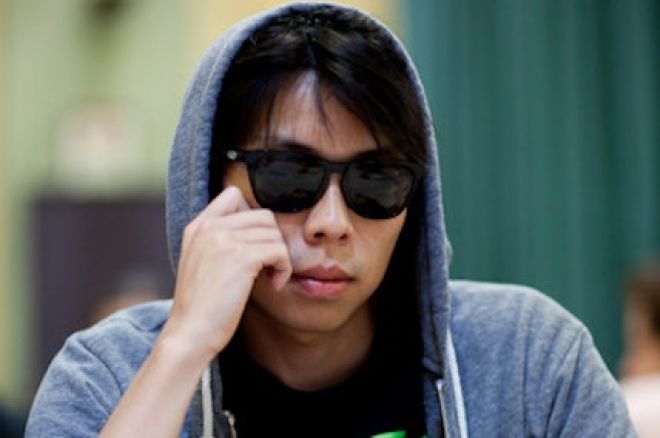 Day 2 of the PokerStars.it European Poker Tour San Remo saw 482 of the original 879 starters return to the Casino di San Remo to try and accumulate a formidable chip stack. The early pace of play was absolutely torrid, and astonishingly, the field nearly reached the money over the course of seven furious levels. More than 300 players were eliminated, just sixteen shy of bursting the bubble. When the bags came out around one o'clock in the morning, Joseph Cheong sat atop the field, thanks to a late surge. He bagged up a whopping 632,000 enough to give him more than 150 big blinds to return to on Day 3.
You'll know Joseph Cheong best for his place among the 2010 WSOP November Nine, where he finished in third place for more than $4 million. That's not too shabby, but Cheong is also somewhat familiar with success on the European Poker Tour trail. In Season 7, he finished runner-up to McLean Karr in the £10,000 Turbo High Roller event at EPT London, adding another quarter-million dollars to his bankroll. He has still yet to cash in an EPT Main Event, but that streak is a near-lock to come to an end on Monday in Italy.
Cheong began Day 2 with an above-average stack of 70,000, but Nick Yunis took more than half of those chips during the first level when his turned a flush. A couple of hours later, Cheong was all the way up over 300,000. He and Anatoli Ozhenilok went back and forth for a while, then Cheong was moved to a table that included Shaun Deeb and a few amateur Italians. That's when he went to work.
During the last level of the night, he broke through the roof when he picked up aces in a huge three-way pot. In an odd spot, Deeb made a squeeze of a four-bet behind Piero Guido's shove and a Cheong flat-call. But Cheong reraised all-in, and Deeb was forced to abandon his hand and surrender about a third of his chips that were already in the pot. Deeb managed to dodge Cheong's aces, but Guido and his went broke, and Cheong won a follow-up pot with pocket queens to vault to the top with 650,000 chips.
As the day wore on, the cream really began to rise to the top of the field. While Cheong was busy taking the chip lead, Team PokerStars Pro Vanessa Selbst was pounding her tough table that included Salman Behbehani and Kevin MacPhee. She had an above-average stack all day long, but she got a big boost during the closing minutes of the day, just as Cheong did.
Behbehani was on the bad end of that clash, and Selbst played the hand like a boss, to be frank. The two of them had been attacking each others' raises unrelentingly, and this pot was four-bet by Behbehani before the flop. Selbst called, and she called another bet on the flop before things got really serious. On the turn, Behbehani check-shoved with , but Selbst had turned the joint with her unlikely . Behbehani couldn't pair the board to stay alive, and Selbst doubled up over 400,000. She finished with 497,000 to end the day near the top of the pack heading down the stretch run.
Other notables who found themselves flush with chips include Daniel Neilson (584,500), Mustapha Kanit (577,000), William Thorson (508,500), Sergey Tikhonov (504,500), and start-of-day big stacks Nick Yunis (435,500) and Chris McClung (402,000).
World Series of Poker Europe Main Event champion Elio Fox just missed the overnight top ten, bagging up 346,000 to get well within striking distance in 11th place. He's on a heater right now on this European vacation, a poker phenomenon that is not to be underestimated. From the Team PokerStars Pros, Lex Veldhuis (341,000), Johnny Lodden (287,000), and the EPT's founder, John Duthie (147,500) are also still in the hunt.
The 144 who have made Day 3 will return to play on Monday at 1400 CET (0500 PDT). Sixteen will fall without a payday, and the final 128 will all be in the money and onto the next stage of this event — the push to the final table.