Ray Bitar Apologizes; GBT Lawyer Behnam Dayanim "Reasonably Optimistic"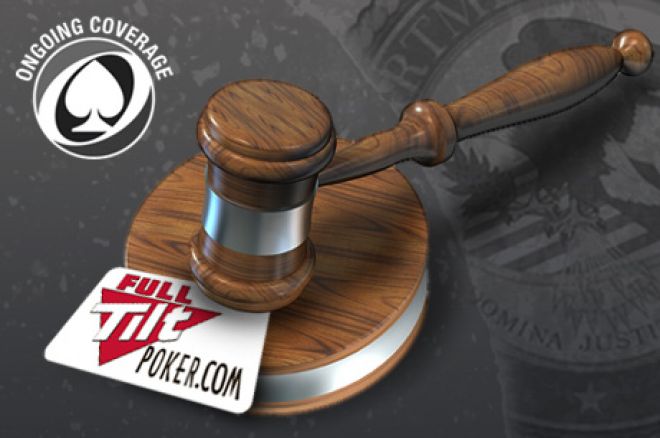 On Tuesday, PokerStrategy published an interview with Ray Bitar, CEO of Full Tilt Poker, who has remained silent since Black Friday. The brief interview focused on Bitar's apology, per his request, though he did explain his silence.
"There are two reasons. One is the ongoing legal process which has precluded me from providing any relevant information surrounding the on-going investigation, and of course, I have not wanted to jeopardize the process in any way," Bitar said.
In the interview, Bitar revealed that his life has changed dramatically since Black Friday, but that his main focus remains the repayment of players. "I have been fully dedicated to this cause and am doing everything possible for a beneficial outcome," he told PokerStrategy.
In addition, Bitar claims to be cooperating with the United States Department of Justice in its ongoing investigation.
Bitar concluded by saying: "I would like to offer my sincere apology to all who have been affected by these events and to clarify that my silence was not an attempt to 'hide,' or 'ignore,' the situation . . . I hope that before long I can provide some good news for all of the players involved."
-------------------
Bitar wasn't the only one willing to talk on Tuesday. Groupe Bernard Tapie lawyer Behnam Dayanim spoke with PokerNews about the impending deal between his client and Full Tilt Poker. "Nothing other than what you've seen already," Dayanim said when asked about the latest developments. "We've extended the time to agree with Full Tilt to get the deal negotiated. We're reasonably optimistic that we'll be able to do that."
After mentioning the recent blogs doubting the deal, Dayanim explained: "It's never a sure thing until it's done. I can't say it's a sure thing, but I will say that we're reasonably optimistic that we will get it done. I really don't spend time reading the blogs, I don't think it's the best way in which I can use my time. The Tapie Groupe and I are trying to get this done and we've spent an enormous amount of time in doing that, so that's what we've been focused on."
Dayanim concluded by addressing the issue of debts by former FTP pros: "Nothing to report there. It remains an issue and we're trying to work through it, but nothing really new to report."
Stay up to date on all the latest news by following us on Twitter and liking us on Facebook.