Las Vegas Lifestyle: Summer Festivals and Shows During the WSOP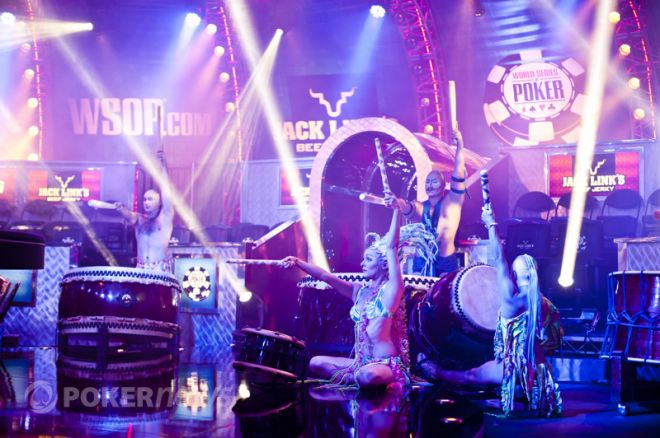 For many poker players, the World Series of Poker is all about chasing gold bracelets. As many have learned in the past, going out every night in Sin City can be a distraction from the goal of playing your A-game and collecting as much money as possible before the summer comes to a close.
But if you're in Las Vegas and not taking in some of the incredible shows around the city, you're really missing out. Whether you're into music, comedy, acrobatics or even adult shows, Vegas offers everything in the line of entertainment. And if you're in town for a few weeks, we highly recommend taking a night off and checking at least one of them out.
For some guidance, we've put together a list of some of the most popular shows in the city. If you've seen any shows in Vegas would like to offer your own review, please leave your comments below!
The Beatles "LOVE" at the Mirage
You don't even have to be a Beatles fan to appreciate LOVE. The Cirque du Soleil show combines legendary tunes from the British rock band with stunning acrobatics and aerial performances from an international cast of 60 performers. There isn't a bad seat in the LOVE Theatre, and we'd recommending seeing this show more than once just to view it from different angles. There's really that much to see.
Ticket Price: Starting at $79
"O" at Bellagio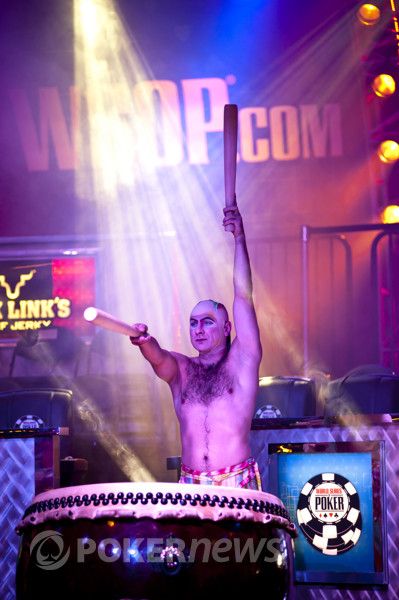 Many consider "O" to be the best Cirque du Soleil show in Las Vegas, and for good reason. The aquatic show features world-class acrobats, divers, and synchronized swimmers inside a magnificent theater inside the Bellagio. Tickets can be steep, but "O" is definitely one of the can't-miss shows if you're visiting Las Vegas for the first time this summer.
Ticket Price: Starting at $98.50
Mystere at Treasure Island Hotel
Mystere was the first Cirque du Soleil show to hit Las Vegas in 1993 and it is still going strong at the Treasure Island Hotel. Combining powerful drums and an incredible display of acrobatics and athleticism, Mystere will keep you on the edge of your seat right from the start.
Ticket Price: Starting at $34.50
Absinthe at Caesars Palace
Absinthe is hailed as one of the best shows on the strip. The show features outrageous and raunchy comedy along with talented acrobats that will leave you holding your breath. Absinthe has everything you could ask for in a Vegas show and is worth every penny. The intimate stage inside Caesars Palace gives everyone in attendance a front-row seat to the amazing performances.
Ticket Price: Starting at $89
Le Reve at Wynn Las Vegas
Le Reve, which means "The Dream" in French, was actually the working name of the Wynn Las Vegas before it was named after Steve Wynn, the owner of the resort. The show itself was the first production introduced inside the Wynn in 2001. It is set in a 1 million gallon water-oriented theater and, like most of the top shows in Vegas, highlights incredible acrobatics by more than 80 athletes and entertainers. You can also pair your experience with a French-themed three-course dinner at Andrea's at Encore.
Ticket Price: Starting at $115
Penn and Teller at the Rio All-Suite Hotel and Casino
Poker players won't have to go far to catch Penn and Teller, located near the World Series of Poker in the Rio. The two illusionists and performers have been keeping people entertained since the 70s with their raunchy, imaginative comedy. To make the experience more real, Pen and Teller meet with the audience after the show to take pictures, sign autographs and keep the laughs rolling.
Ticket Price: Starting at $75
Electric Daisy Carnival
Possibly the most popular show taking place in Las Vegas over the summer is located well off the strip at the Las Vegas Motor Speedway. The Electric Daisy Carnival (EDC), taking place June 21 through 23, brings together some of the top emerging musical acts, artists and theatrical performers in the world to one place, creating a huge spectacle that many poker players refuse to miss each year. Just take a look at this PokerNews article from last summer featuring Vanessa Selbst, Vanessa Rousso, Liv Boeree, Jason Koon, and others. Tickets are already sold out, but you might still be able to find tickets on sale from friends or online.
Get all the latest PokerNews updates on your social media outlets. Follow us on Twitter and like us on Facebook today!