Sponsored by:

Level:

19
Blinds:

4,000/8,000
Ante:

1,000
Tom Koral opened for 12,000 from early position and the big blind reraised to 33,000. After some thought, Koral four-bet to 95,000 and his opponent folded.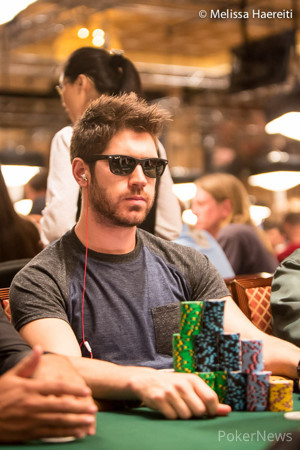 We didn't see the hand, but Mark Radoja has been eliminated in 29th place and we are one elimination away from the three-table redraw.
Harrison Gimbel had less than a big blind from early position and pushed in 3,500. Steve Chanthabouasy raised to 14,000 from right behind him and everyone got out of the way.
Chanthabouasy had


and Gimbel was looking for an ace with


. The board ran out



however and Gimbel is out in 30th place.
Nachman Berlin moved all in for around 75,000 and got a call. Berilke stood and announced, "Pay out table four forty." He was in good shape though with his


against


and the board ran out




to give him a double up.
Joshua Weiss returned from the dinner break very short on chips and got them in with


but he couldn't hit and his opponent holding


took the remainder of his chips.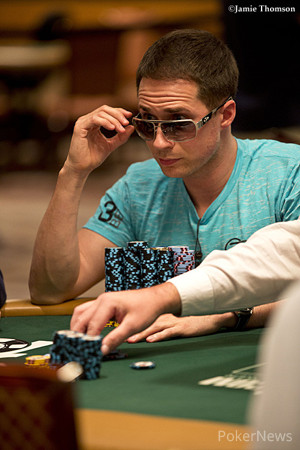 Douglas open shoved all in for 80,000 from the hijack and Jeff Gross made the call from the small blind.
Rosen:



Gross:


The flop was


and gross paired his ace. Rosen would need to catch a nine or running clubs to stay alive. The board completed with the


however and Rosen is out in 33rd place.
Level:

18
Blinds:

3,000/6,000
Ante:

500
Pay-outs ranged from $ 5,744 to $8,386.
The next pay jump is at 27th place which pays $10,308
Pay-outs ranged from $2,702 for 99th up to $4,843 for 50th place.